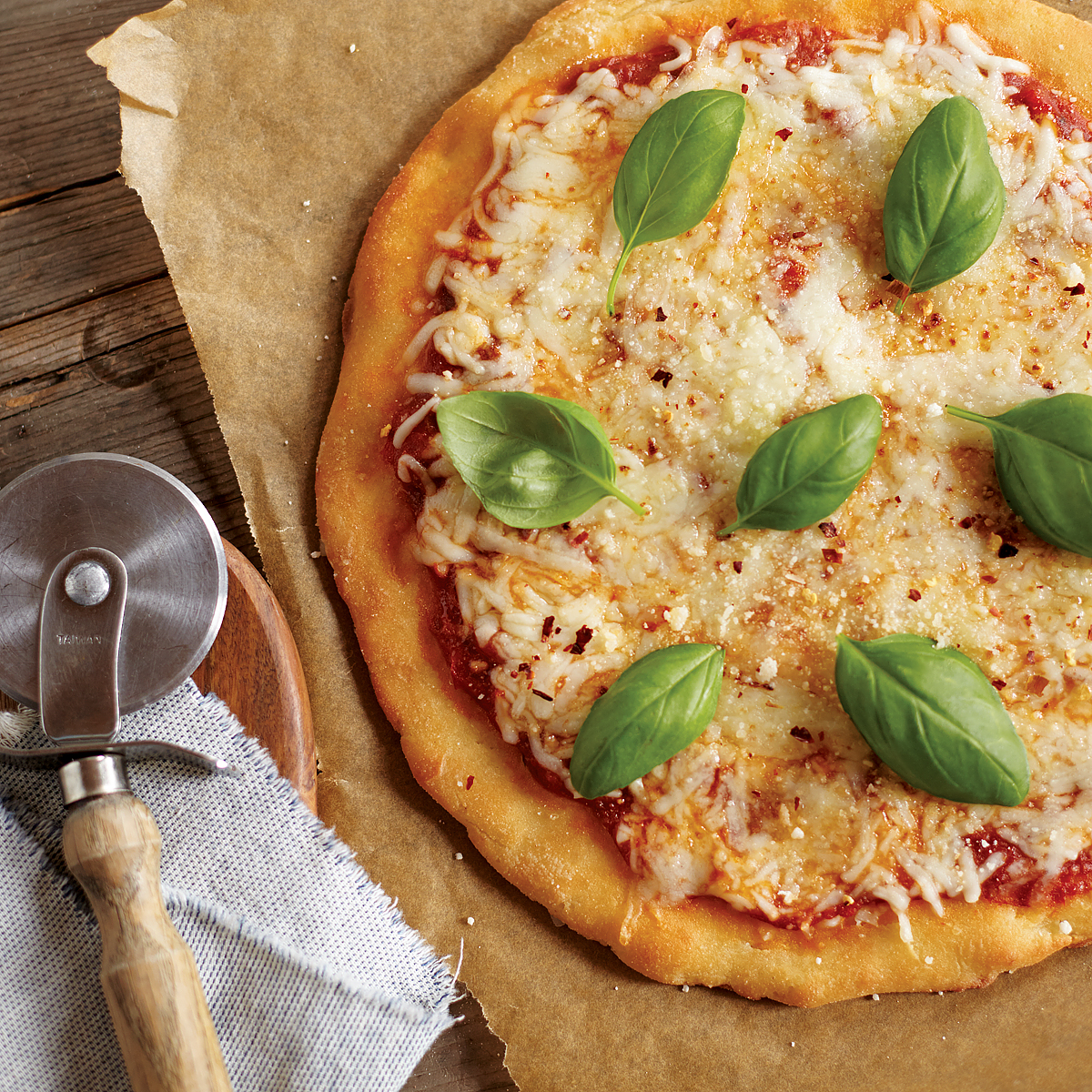 Yield
2 (10-inch) pizza crusts
Gluten Free Pizza Crust
---
INGREDIENTS
PREPARATION DIRECTIONS
Step 1
COMBINE milk, sugar and yeast in large bowl. Add flour, salt, garlic powder, egg whites and 2 tablespoons oil. Beat on MEDIUM speed with electric mixer until dough comes together.
Step 2
DIVIDE dough into two balls. Coat each ball with remaining oil. Press into 2 (10-inch) round disks on baking sheets. Cover loosely with plastic wrap. Let rise in warm place 30 minutes.
Step 3
HEAT oven to 425°F. Bake crusts 8 to 10 minutes or until lightly browned. Add desired toppings. Bake an additional 7 to 10 minutes until toppings begin to brown.
Nutritional Information Per Serving
Serving Size (1/8 of recipe), Calories 200 (Calories from Fat 60), Total Fat 7g (Saturated Fat 1g, Trans Fat g), Cholesterol mg, Sodium 320mg, Total Carbohydrate 31g (Dietary Fiber 2g, Sugars 3g), Protein 5g, Potassium mg, thiamine mg, Riboflavin mg, niacin mg, Folate mg, Vitamin B6 mg, Vitamin B12 mcg, Vitamin A mg, Vitamin C mg, Vitamin D mg, Calcium mg, Iron mg.
*Percent Daily Values are based on a 2,000 calorie diet.