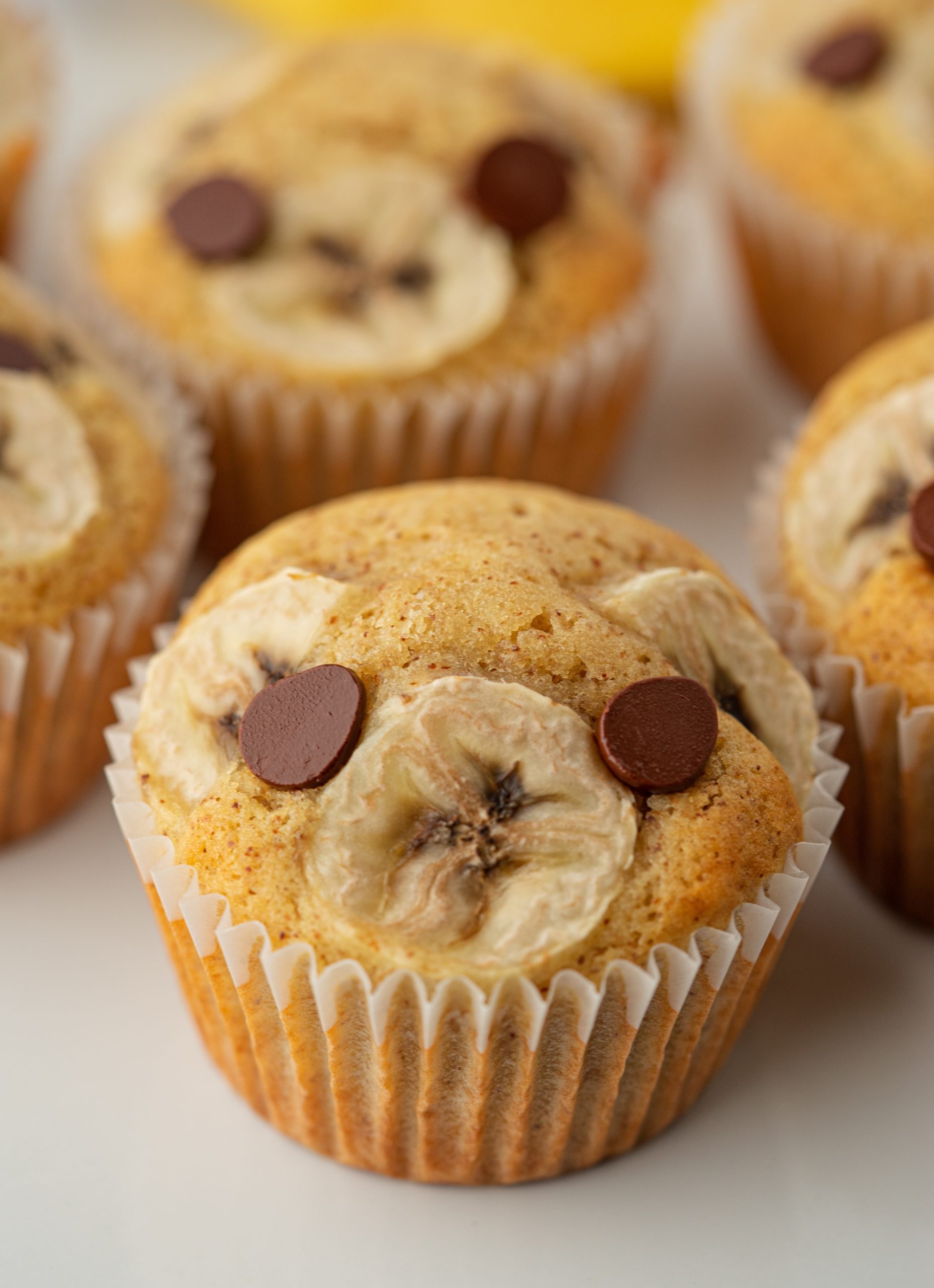 Banana Bear Muffins Recipe
---
INGREDIENTS
PREPARATION DIRECTIONS
Step  1
Slice banana in 24 thin, round slices. Slice half of the rounds in half for ears.
Step 2
Prepare muffins according to box instructions. Before baking, add one round slice at the edge of the muffin for the nose and the other two slices for ears. Bake according to package directions.
Step 3
Let cool slightly. For eyes, press chocolate chips in on the side of the nose, tip first.
Nutritional Information Per Serving
Serving Size (1 muffin), Calories (Calories from Fat ), Total Fat g (Saturated Fat g, Trans Fat g), Cholesterol mg, Sodium mg, Total Carbohydrate g (Dietary Fiber g, Sugars g), Protein g, Potassium mg, thiamine mg, Riboflavin mg, niacin mg, Folate mg, Vitamin B6 mg, Vitamin B12 mcg, Vitamin A mg, Vitamin C mg, Vitamin D mg, Calcium mg, Iron mg.
*Percent Daily Values are based on a 2,000 calorie diet.