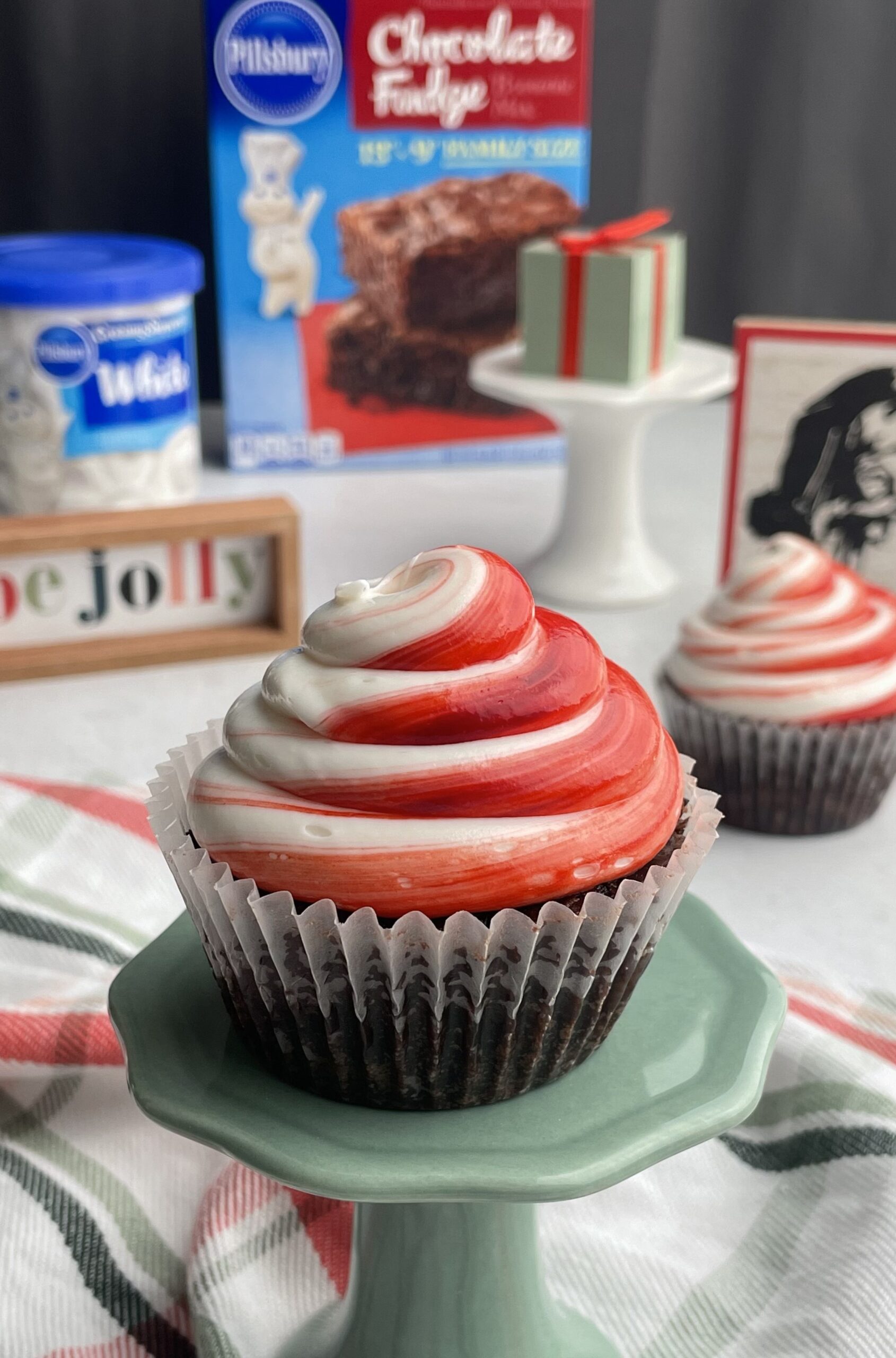 Candy Cane Swirl Brownies Recipe
---
INGREDIENTS
PREPARATION DIRECTIONS
Step 1
Preheat the oven to 350°F and prepare the Chocolate Fudge Brownie Mix according to the box instructions.
Step 2
Line a cupcake pan with paper liners and fill ⅔ full with batter. Bake brownies 12-15 mins or until a toothpick inserted comes out clean.
Step 3
Take red food color on a long skewer and draw to red lines on opposite sides of the piping bag and fill with White frosting.
Step 4
Pipe swirls of frosting on top of each brownie swirling it to give it that candy cane effect!
Nutritional Information Per Serving
Calories (Calories from Fat ), Total Fat g (Saturated Fat g, Trans Fat g), Cholesterol mg, Sodium mg, Total Carbohydrate g (Dietary Fiber g, Sugars g), Protein g, Potassium mg, thiamine mg, Riboflavin mg, niacin mg, Folate mg, Vitamin B6 mg, Vitamin B12 mcg, Vitamin A mg, Vitamin C mg, Vitamin D mg, Calcium mg, Iron mg.
*Percent Daily Values are based on a 2,000 calorie diet.