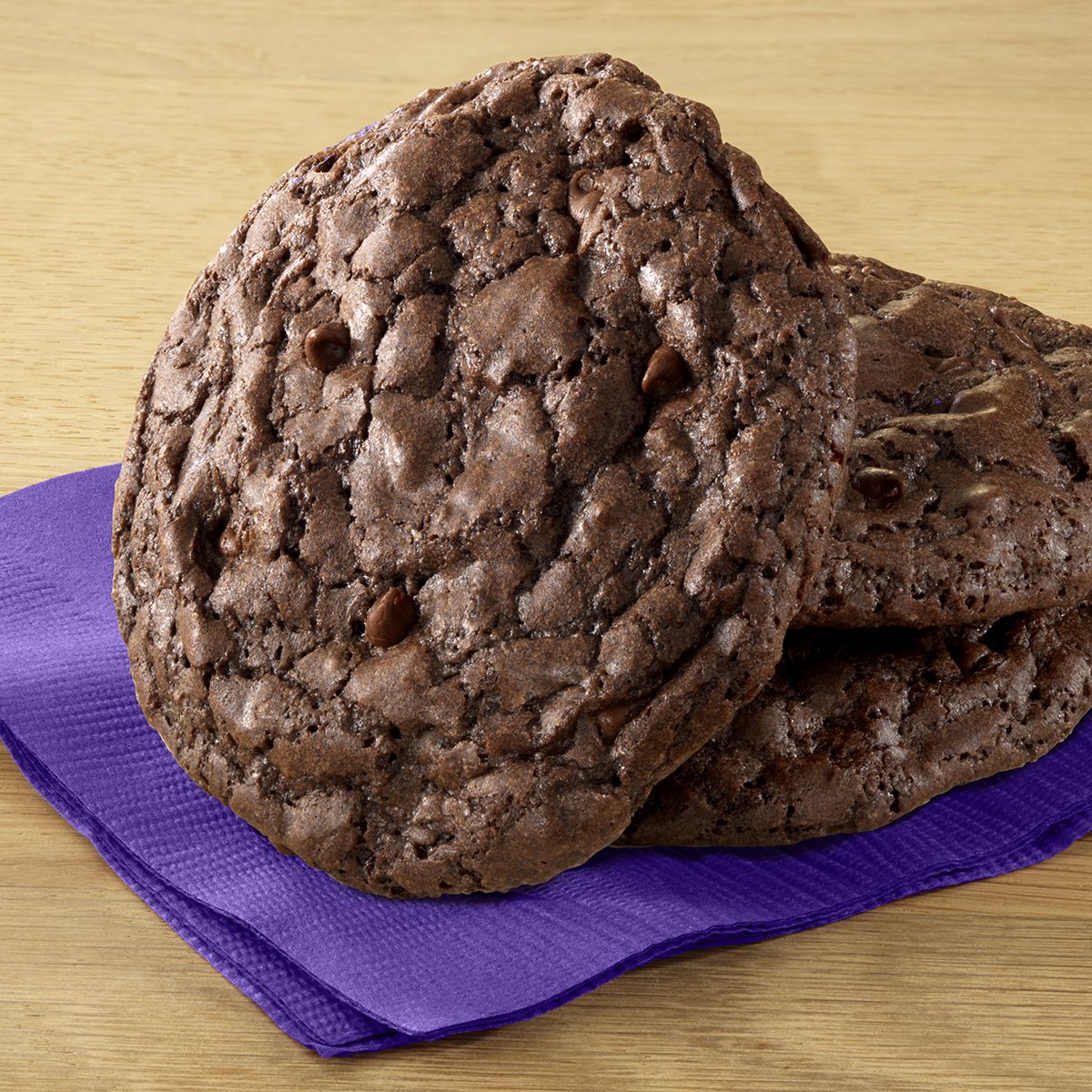 Easy Brownie Cookies
---
INGREDIENTS
PREPARATION DIRECTIONS
Step 1
HEAT oven to 375°F. Coat baking sheets with no-stick cooking spray.
Step 2
BEAT brownie mix, oil and eggs in large bowl with mixer on medium speed until dough forms. Stir in chocolate chips. Let batter stand for 15 minutes.
Step 3
DROP by rounded tablespoonfuls onto prepared baking sheets, 2 inches apart. Bake 8 to 9 minutes or until set. Cool 3 minutes. Remove to wire rack to cool completely.
Nutritional Information Per Serving
Serving Size (1 of 36 cookies), Calories 90 (Calories from Fat 35), Total Fat 4g (Saturated Fat 1g, Trans Fat g), Cholesterol 10mg, Sodium 45mg, Total Carbohydrate 14g (Dietary Fiber g, Sugars 10g), Protein 1g, Potassium 64mg, thiamine mg, Riboflavin mg, niacin mg, Folate mg, Vitamin B6 mg, Vitamin B12 mcg, Vitamin A mg, Vitamin C mg, Vitamin D mg, Calcium 4mg, Iron 1mg.
*Percent Daily Values are based on a 2,000 calorie diet.