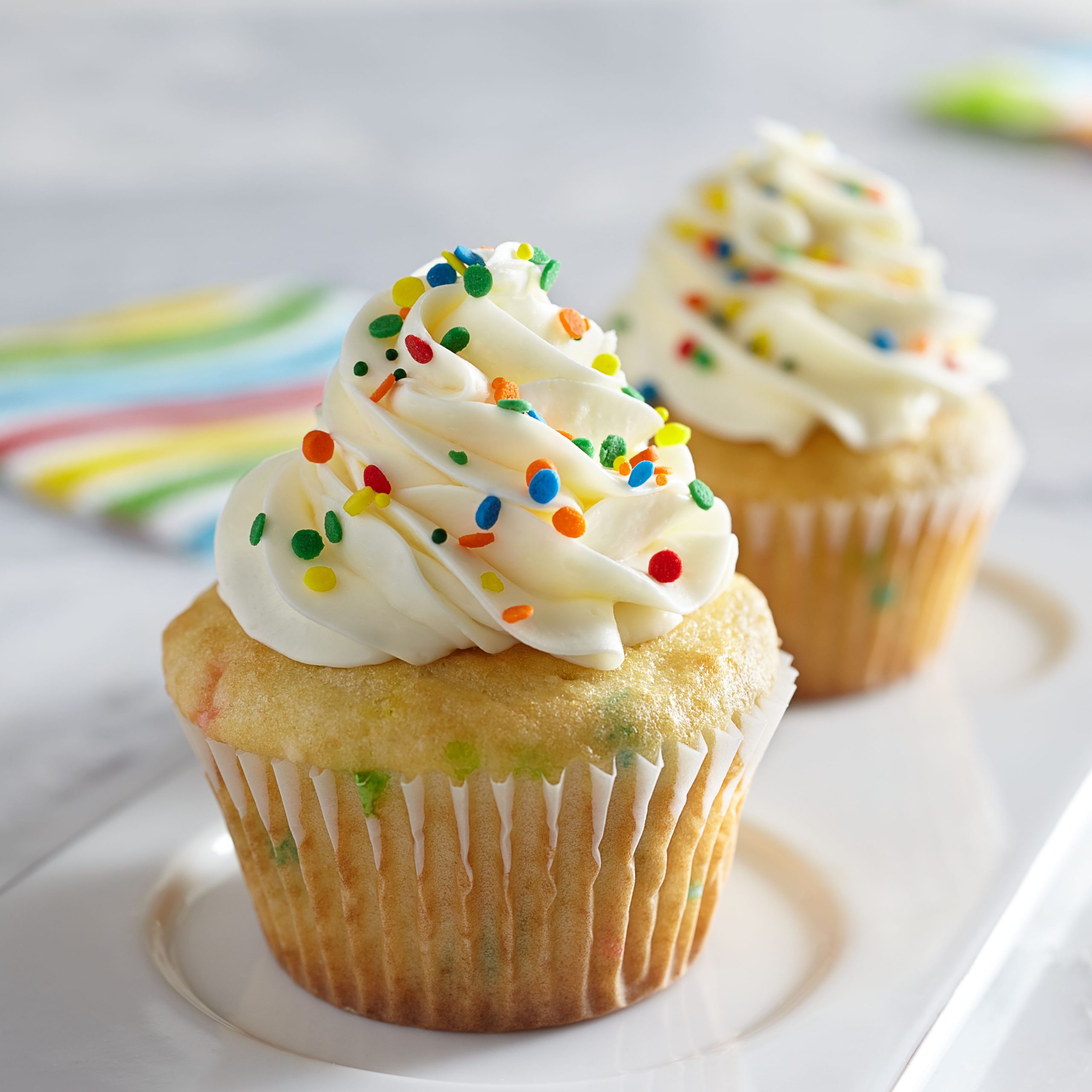 Funfetti® Celebration Cupcakes
---
INGREDIENTS
PREPARATION DIRECTIONS
Step 1
PREPARE cake mix according to package directions using water, oil and egg whites to make 24 cupcakes. Cool completely.
Step 2
PIPE or spread frosting on tops of cupcakes. Sprinkle evenly with candy bits from frosting.
Nutritional Information Per Serving
Serving Size (1 of 24 cupcakes), Calories 270 (Calories from Fat 100), Total Fat 11g (Saturated Fat 3g, Trans Fat 2g), Cholesterol mg, Sodium 230mg, Total Carbohydrate 43g (Dietary Fiber g, Sugars 11g), Protein 1g, Potassium mg, thiamine mg, Riboflavin mg, niacin mg, Folate mg, Vitamin B6 mg, Vitamin B12 mcg, Vitamin A mg, Vitamin C mg, Vitamin D mg, Calcium mg, Iron mg.
*Percent Daily Values are based on a 2,000 calorie diet.