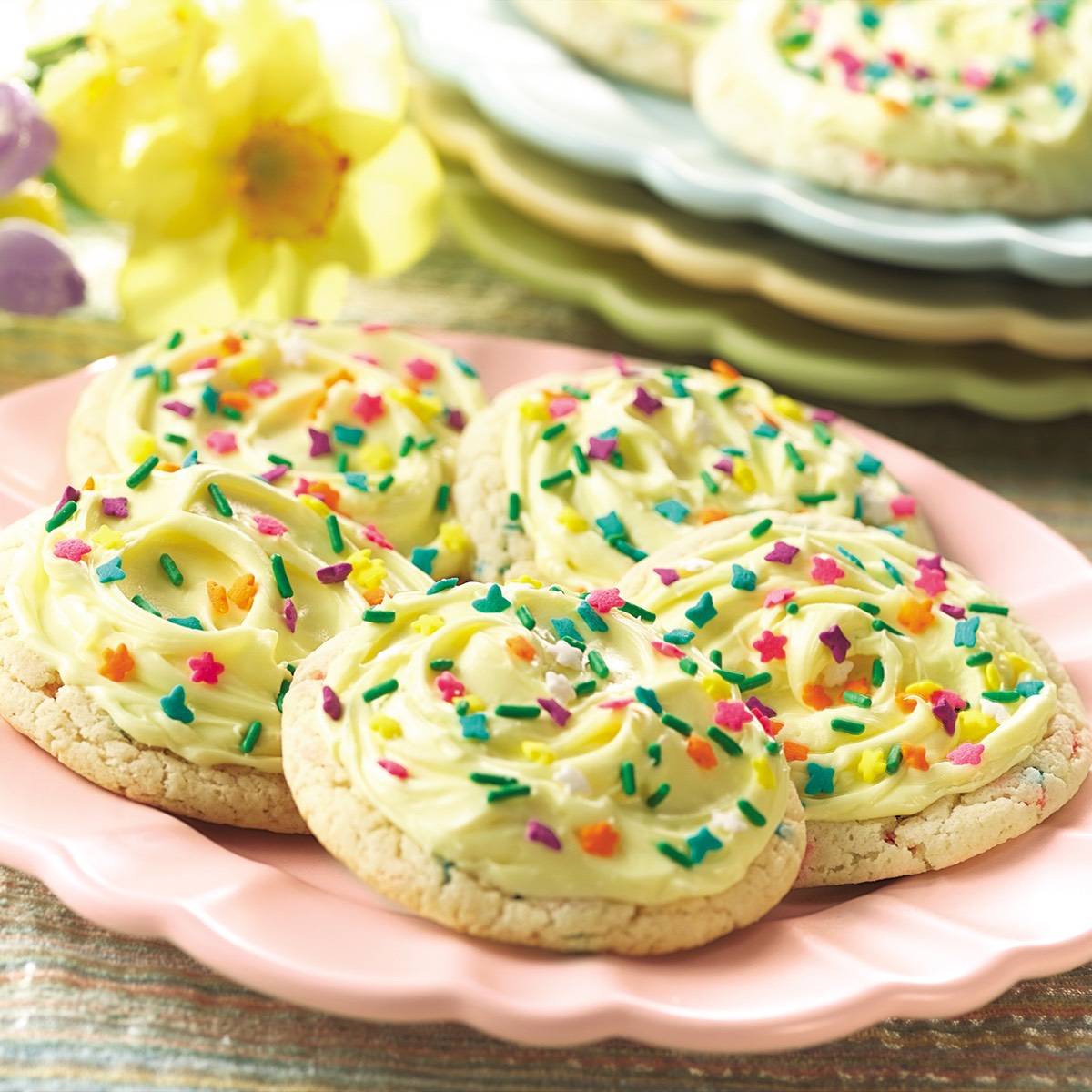 Funfetti® Spring Cookies
---
INGREDIENTS
1 box Pillsbury™ Funfetti® Spring Cake Mix
PREPARATION DIRECTIONS
Step 1
HEAT oven to 375°F. Combine cake mix, oil and eggs in large bowl. Stir with spoon until thoroughly moistened. Shape dough into 1-inch balls. Place 2-inches apart on ungreased cookie sheets. Flatten to 1/4-inch thickness with bottom of glass dipped in flour.
Step 2
BAKE 6 to 8 minutes or until edges are light golden brown. Cool 1 minute; remove from cookie sheets.
Step 3
SPREAD frosting over warm cookies. Immediately sprinkle each with candy bits from frosting. Let frosting set before storing. Store in tightly covered container.
High Altitude (above 3500 ft.):
Step 1
ADD 1/2 cup flour to dry cake mix. Bake as directed above.
Nutritional Information Per Serving
Serving Size (1 cookie), Calories 110 (Calories from Fat 40), Total Fat 5g (Saturated Fat 1g, Trans Fat g), Cholesterol 20mg, Sodium 115mg, Total Carbohydrate 16g (Dietary Fiber g, Sugars 8g), Protein 1g, Potassium mg, thiamine mg, Riboflavin mg, niacin mg, Folate mg, Vitamin B6 mg, Vitamin B12 mcg, Vitamin A mg, Vitamin C mg, Vitamin D mg, Calcium mg, Iron mg.
*Percent Daily Values are based on a 2,000 calorie diet.