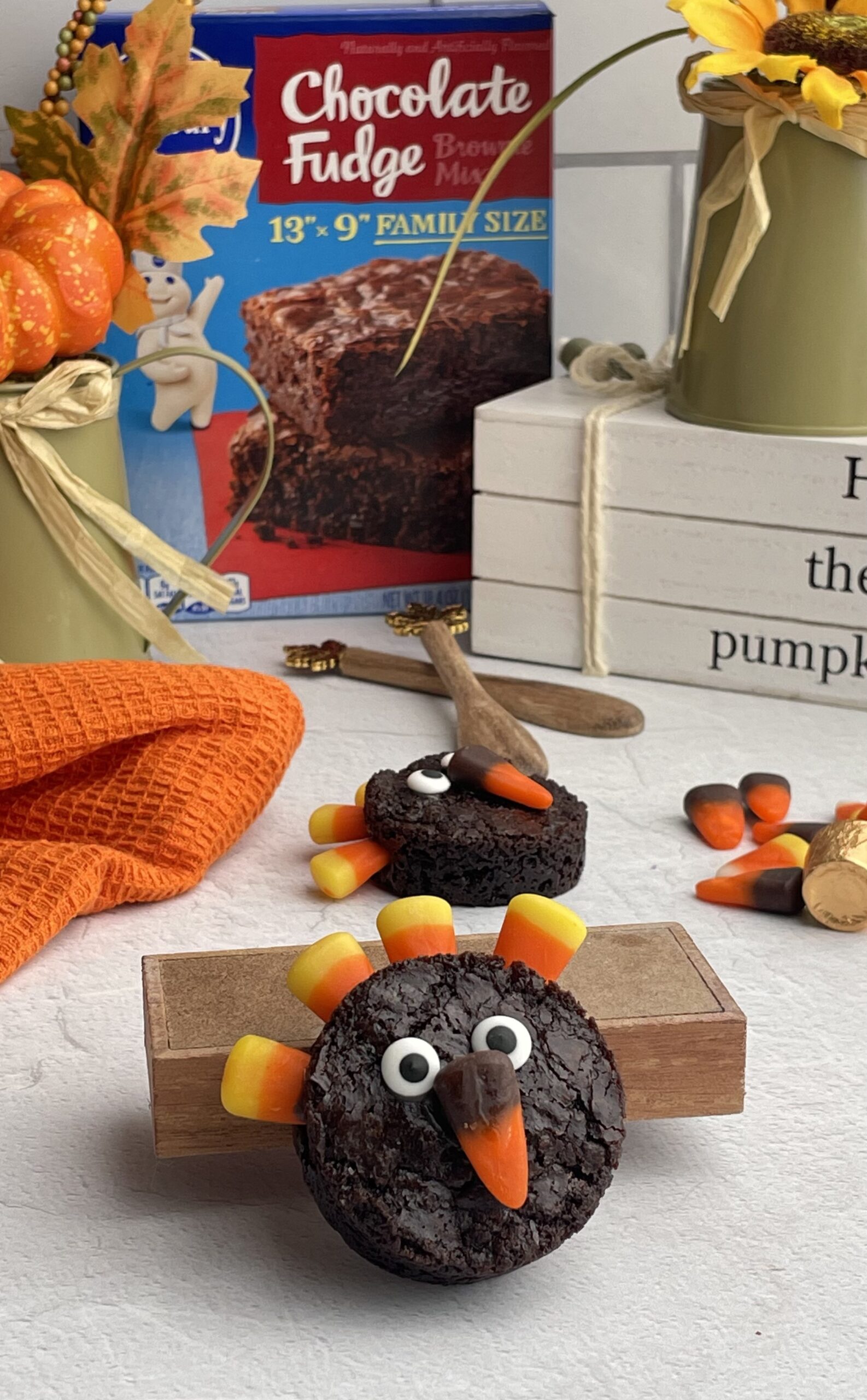 Mini Turkey Brownies Recipe
---
INGREDIENTS
PREPARATION DIRECTIONS
Step 1
Preheat the oven to 350 F and prepare the Chocolate fudge brownie mix according to the box instructions. Fill mini circle mold with brownie mix and Bake brownies for 10-15 mins or until a toothpick inserted comes out clean.
Step 2
Insert 4 original candy corn pieces on each of the brownie edges. Glue orange and brown candy corn pieces on the front of brownies with melted chocolate to create the beak and add the candy eyes. Serve and enjoy!
Nutritional Information Per Serving
Calories (Calories from Fat ), Total Fat g (Saturated Fat g, Trans Fat g), Cholesterol mg, Sodium mg, Total Carbohydrate g (Dietary Fiber g, Sugars g), Protein g, Potassium mg, thiamine mg, Riboflavin mg, niacin mg, Folate mg, Vitamin B6 mg, Vitamin B12 mcg, Vitamin A mg, Vitamin C mg, Vitamin D mg, Calcium mg, Iron mg.
*Percent Daily Values are based on a 2,000 calorie diet.