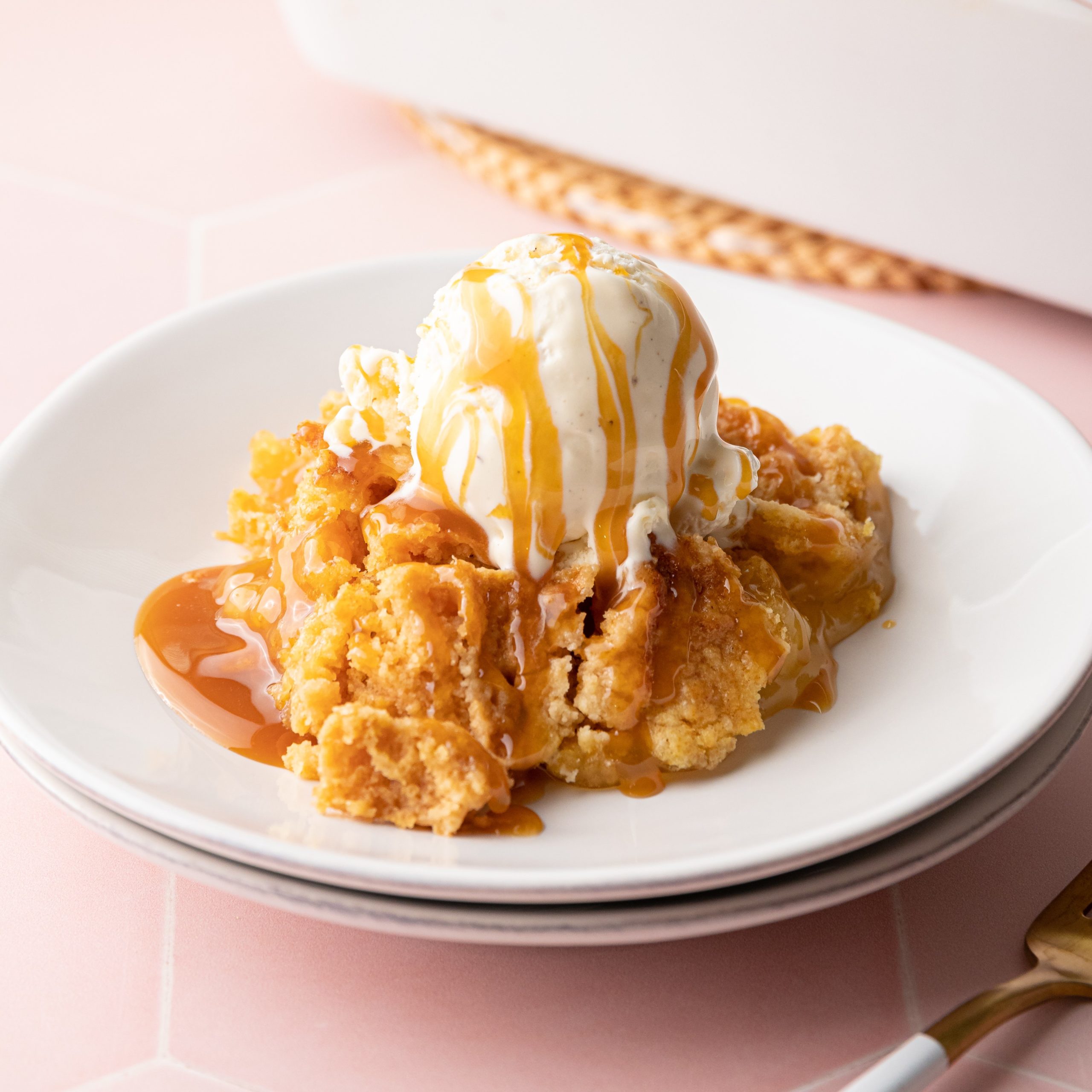 Peach Cobbler
---
INGREDIENTS
1 box Pillsbury™ Moist Supreme® Yellow Premium Cake Mix
42 oz Canned Peaches in syrup
1 stick salted butter
PREPARATION DIRECTIONS
Step 1
HEAT oven to 350℉.  
Step 2
SPOON peach filling into a baking dish. Sprinkle cake mix evenly over peach filling. Slice butter into ¼ inch slices and evenly place on top of cake mix.
Step 3
BAKE for 60 minutes and enjoy!
Nutritional Information Per Serving
Serving Size (1 Slice ), Calories (Calories from Fat ), Total Fat g (Saturated Fat g, Trans Fat g), Cholesterol mg, Sodium mg, Total Carbohydrate g (Dietary Fiber g, Sugars g), Protein g, Potassium mg, thiamine mg, Riboflavin mg, niacin mg, Folate mg, Vitamin B6 mg, Vitamin B12 mcg, Vitamin A mg, Vitamin C mg, Vitamin D mg, Calcium mg, Iron mg.
*Percent Daily Values are based on a 2,000 calorie diet.