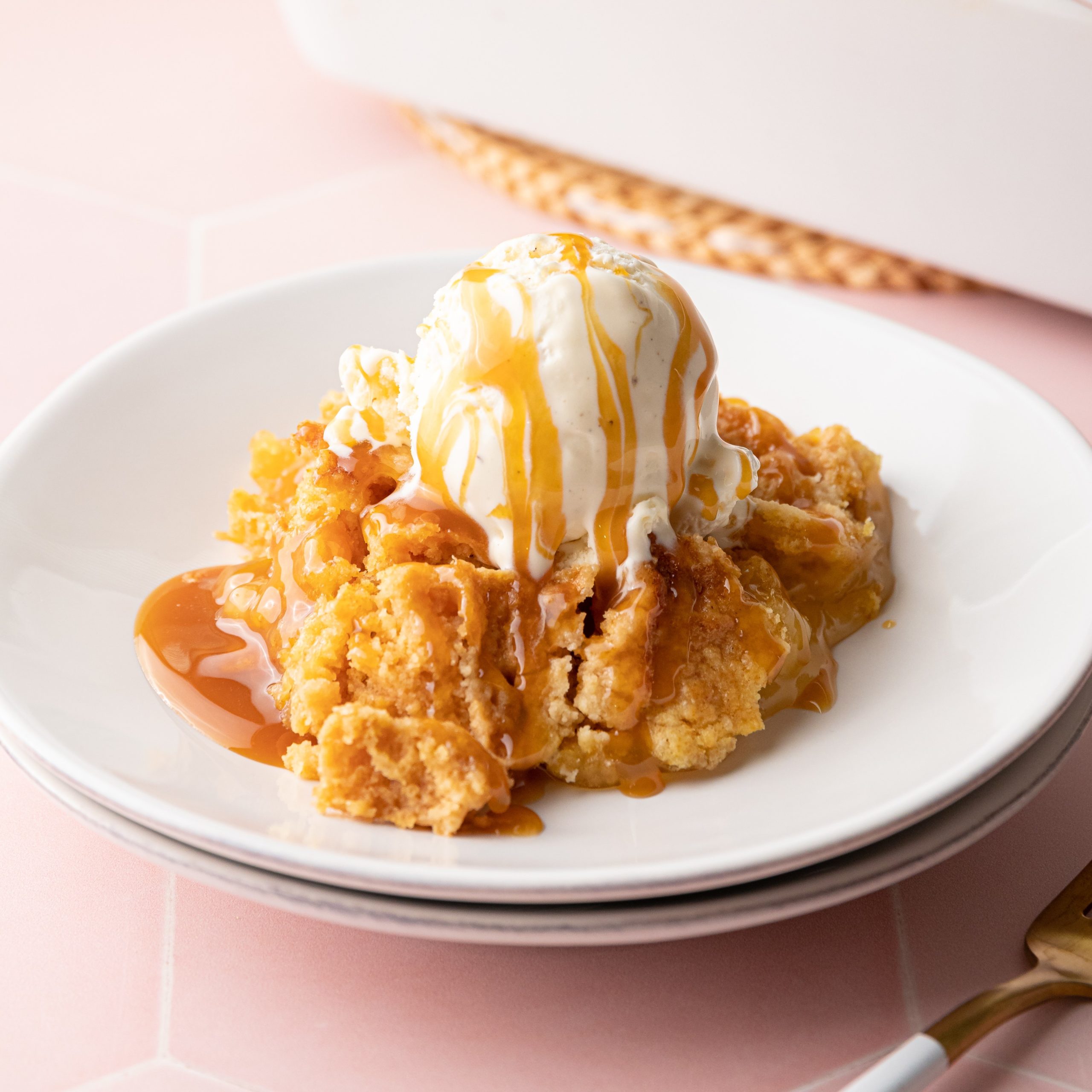 Pillsbury™ Peach Cobbler Recipe
---
INGREDIENTS
PREPARATION DIRECTIONS
Step 1
HEAT oven to 350℉.  
Step 2
SPOON peach filling into a baking dish. Sprinkle cake mix evenly over peach filling. Slice butter into ¼ inch slices and evenly place on top of cake mix.
Step 3
BAKE for 60 minutes and enjoy!
Nutritional Information Per Serving
Serving Size (1 Slice ), Calories 240 (Calories from Fat ), Total Fat 8g (Saturated Fat 4.5g, Trans Fat 0g), Cholesterol 15mg, Sodium 300mg, Total Carbohydrate 43g (Dietary Fiber 2g, Sugars 30g, Includes 14g Added Sugars), Protein 2g, Potassium 96mg, thiamine 0mg, Riboflavin 0mg, niacin mg, Folate 0mg, Vitamin B6 0mg, Vitamin B12 0mcg, Vitamin A 0mg, Vitamin C 0mg, Vitamin D 0mg, Calcium 80mg, Iron 1mg.
*Percent Daily Values are based on a 2,000 calorie diet.