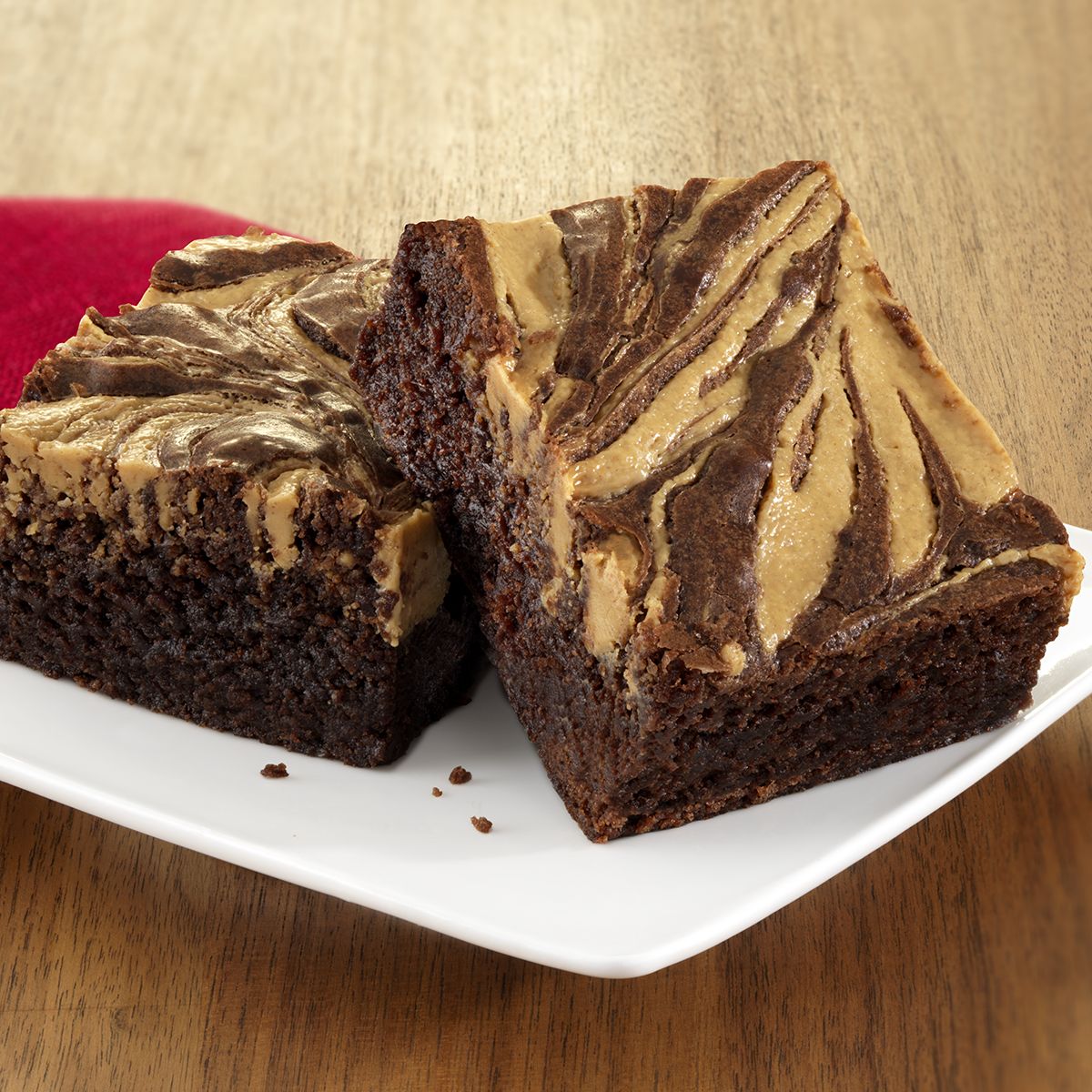 Peanut Butter Swirl Brownies
---
INGREDIENTS
PREPARATION DIRECTIONS
Step 1
HEAT oven to 350°F. Coat bottom of 13 x 9-inch baking pan with no-stick cooking spray.
Step 2
PREPARE brownie mix batter according to package instructions using oil, water and eggs. Spread evenly in prepared pan.
Step 3
MICROWAVE peanut butter in medium microwave-safe bowl on HIGH 30 seconds. Add powdered sugar. Whisk until smooth. Drop by teaspoonfuls onto brownie batter and gently swirl with tip of knife.
Step 4
BAKE 29 to 32 minutes or until set in center. Cool completely in pan on wire rack.
Nutritional Information Per Serving
Serving Size (1 of 24 brownies), Calories 210 (Calories from Fat 110), Total Fat 12g (Saturated Fat 2g, Trans Fat g), Cholesterol 15mg, Sodium 110mg, Total Carbohydrate 23g (Dietary Fiber 1g, Sugars 15g), Protein 4g, Potassium 141mg, thiamine mg, Riboflavin mg, niacin mg, Folate mg, Vitamin B6 mg, Vitamin B12 mcg, Vitamin A mg, Vitamin C mg, Vitamin D mg, Calcium 11mg, Iron 1mg.
*Percent Daily Values are based on a 2,000 calorie diet.