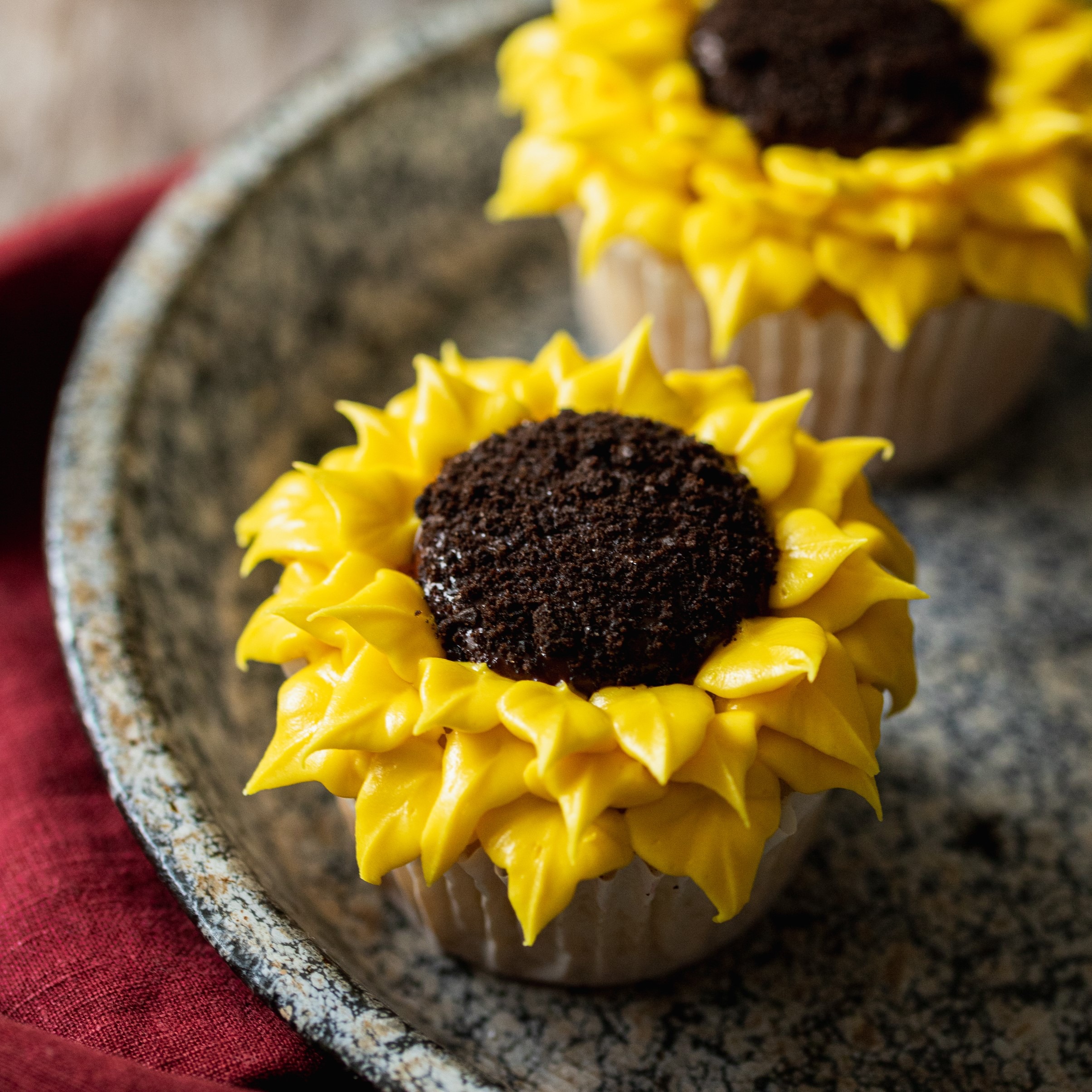 Sunflower Cupcakes Recipe
---
INGREDIENTS
1 box Pillsbury™ Moist Supreme® Yellow Premium Cake Mix
1 tub Pillsbury™ Creamy Supreme® Chocolate Frosting
1 tub Pillsbury™ Creamy Supreme® White Frosting, colored yellow
Additional ingredients per package instructions
Chocolate sandwich cookies, with the filling removed
PREPARATION DIRECTIONS
Step 1
PREPARE cake and brownie mix according to package directions to make 24 cupcakes and a 9x13 brownie sheet. Cool completely.
Step 2 
PIPE a circle of Chocolate Frosting onto your cupcake. Dip into crushed chocolate cookies.⁠⁠
Step 3 
PLACE yellow Frosting into a piping bag fitted with a leaf tip. Using gentle, steady pressure, pipe petals around the cupcake, working from the outside in. ⁠⁠
Nutritional Information Per Serving
Calories (Calories from Fat ), Total Fat g (Saturated Fat g, Trans Fat g), Cholesterol mg, Sodium mg, Total Carbohydrate g (Dietary Fiber g, Sugars g), Protein g, Potassium mg, thiamine mg, Riboflavin mg, niacin mg, Folate mg, Vitamin B6 mg, Vitamin B12 mcg, Vitamin A mg, Vitamin C mg, Vitamin D mg, Calcium mg, Iron mg.
*Percent Daily Values are based on a 2,000 calorie diet.