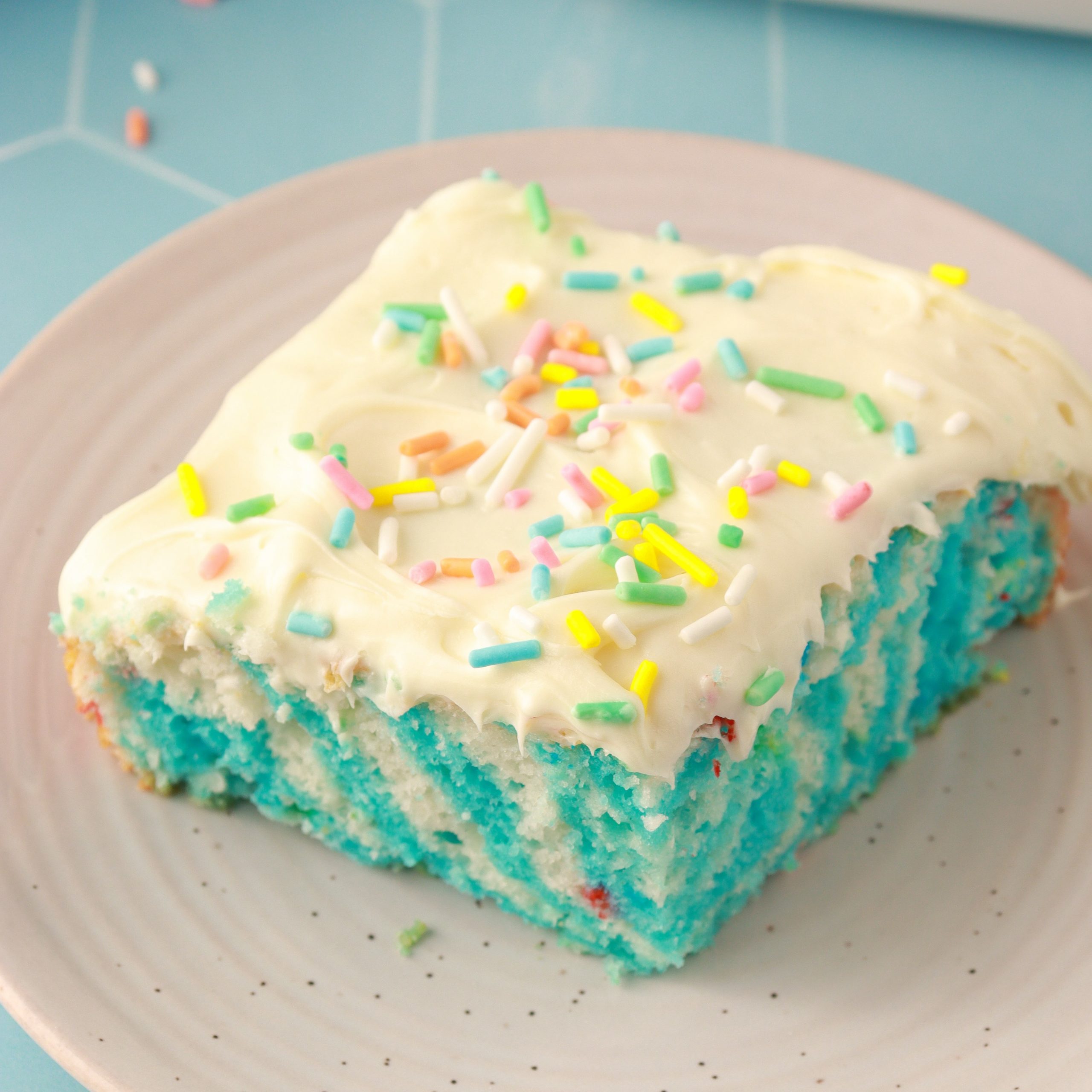 Zebra Cake Recipe
---
INGREDIENTS
PREPARATION DIRECTIONS
Step 1
PREPARE 2 boxes of Funfetti cake mix separately. Optionally use egg whites instead of eggs for a white colored layer. Dye one of the bowls blue.
Step 2
PREHEAT oven to 350° F. PREPARE a 9x13 pan with parchment and baking spray.
Step 3
SCOOP batters into center of the pan, alternating colors. Note: we used about 2/3 of each batter, and made cupcakes with the rest!
Step 4 
Bake 40-45 minutes or until a toothpick or sharp knife inserted into the center comes out clean.⁠
Step 5
Let cool completely. Frost, using the back of a spoon to swirl in a design. Top with sprinkles and enjoy!⁠
Nutritional Information Per Serving
Calories (Calories from Fat ), Total Fat g (Saturated Fat g, Trans Fat g), Cholesterol mg, Sodium mg, Total Carbohydrate g (Dietary Fiber g, Sugars g), Protein g, Potassium mg, thiamine mg, Riboflavin mg, niacin mg, Folate mg, Vitamin B6 mg, Vitamin B12 mcg, Vitamin A mg, Vitamin C mg, Vitamin D mg, Calcium mg, Iron mg.
*Percent Daily Values are based on a 2,000 calorie diet.