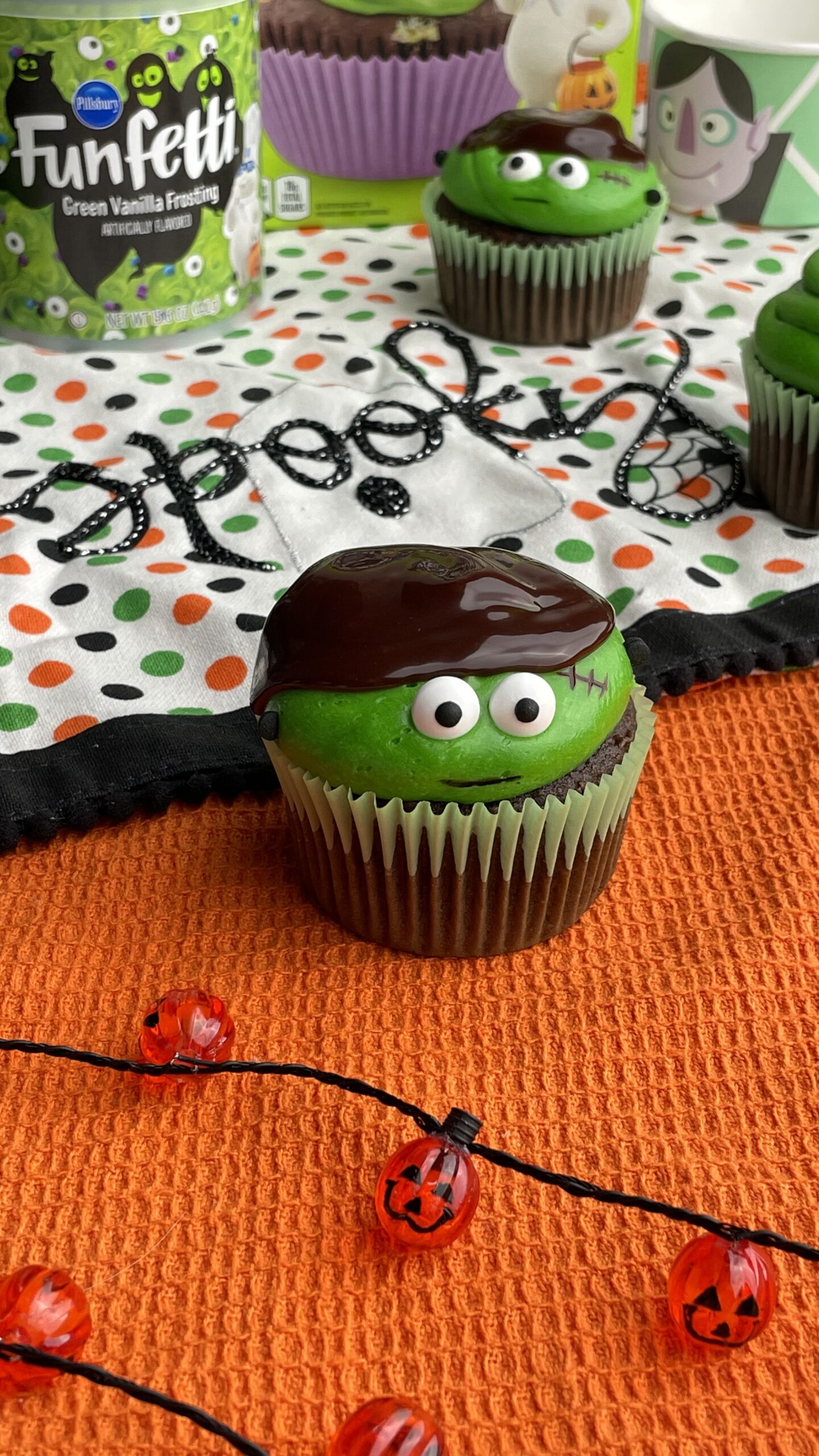 Frankenstein Cupcakes Recipe
---
INGREDIENTS
PREPARATION DIRECTIONS
Step 1
PREHEAT the oven to 350F. Line the cupcake pan with green cupcake liners. Prepare the cupcake batter according to the box instructions. Bake cupcake for 12-15 minutes or until a toothpick comes out clean. 
Step 2
FROST the cupcake green with large round piping tip. Add candy eyes from the sprinkles in the lid of your frosting. Remove all traces of foil from the chocolate fudge frosting and microwave in 30 second intervals, stirring in between, until runny. Gently spoon over green frosting. Use two black sprinkles from the lid to make the knobs on the side of his head. 
Step 3
MIX a drop of black food color with 2 drops of clear vanilla flavor. Using a small brush draw his mouth. Mix a drop of red food color with 2 drops of vanilla flavor and paint his stitches on his forehead.
Nutritional Information Per Serving
Calories (Calories from Fat ), Total Fat g (Saturated Fat g, Trans Fat g), Cholesterol mg, Sodium mg, Total Carbohydrate g (Dietary Fiber g, Sugars g), Protein g, Potassium mg, thiamine mg, Riboflavin mg, niacin mg, Folate mg, Vitamin B6 mg, Vitamin B12 mcg, Vitamin A mg, Vitamin C mg, Vitamin D mg, Calcium mg, Iron mg.
*Percent Daily Values are based on a 2,000 calorie diet.