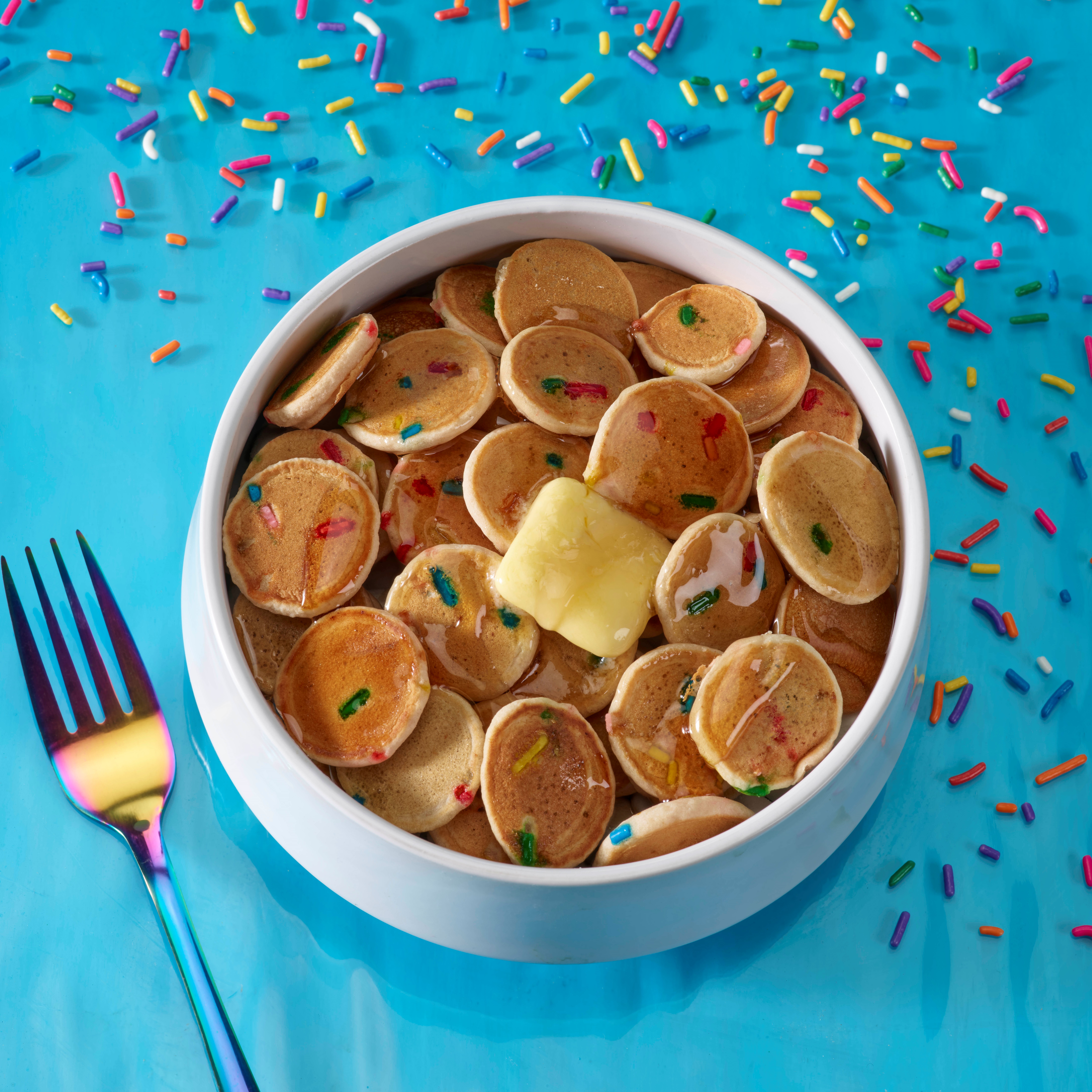 Funfetti® Pancake Cereal
---
INGREDIENTS
PREPARATION DIRECTIONS
Step 1
Mix pancake mix and water in a bowl until there are no large lumps. Let the batter stand for 3 minutes.
Step 2
Preheat a nonstick skillet or griddle over medium heat.
Step 3
Working in small batches, drop pancake batter by 1-1/2 teaspoons into hot pan. Cook 30-45 seconds per side, or until pancakes are browned.
Step 4
Repeat with remaining pancake batter. Serve with butter and maple syrup, if desired.
Nutritional Information Per Serving
Serving Size (1/2 cup dry mix (54g)), Calories 190 (Calories from Fat ), Total Fat 1.5g (Saturated Fat g, Trans Fat 0g), Cholesterol mg, Sodium 440mg, Total Carbohydrate 40g (Dietary Fiber 1g, Sugars 12g, Includes 7g Added Sugars), Protein 5g, Potassium 157mg, thiamine 0.2mg, Riboflavin 0.2mg, niacin 3mg, Folate 111mg, Vitamin B6 0.2mg, Vitamin B12 0.8mcg, Vitamin A 0mg, Vitamin C 0mg, Vitamin D 0mg, Calcium 180mg, Iron 3mg.
*Percent Daily Values are based on a 2,000 calorie diet.