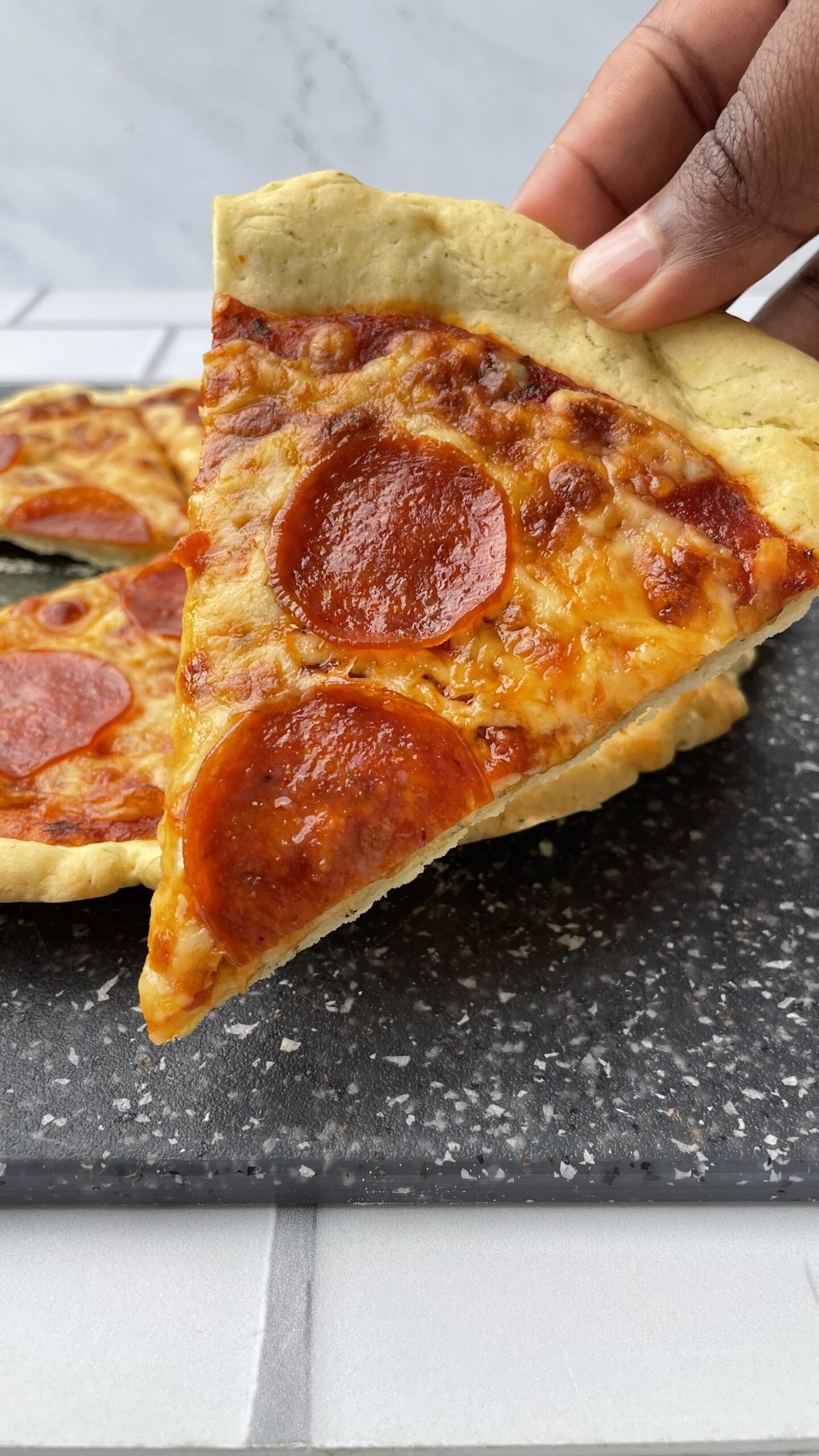 Gluten Free Pizza Recipe
---
INGREDIENTS
PREPARATION DIRECTIONS
Step 1
Preheat oven to 475°F and prepare pizza dough according to the package instructions.
Step 2
Spray your pizza baking sheet with non stick spray and press your dough into the desired shape, we went for a classic circle. Bake dough for 7 mins and carefully remove from oven.
Step 3
Add your cheese and favorite toppings then bake for another 10-12 minutes.
Nutritional Information Per Serving
Calories (Calories from Fat ), Total Fat g (Saturated Fat g, Trans Fat g), Cholesterol mg, Sodium mg, Total Carbohydrate g (Dietary Fiber g, Sugars g), Protein g, Potassium mg, thiamine mg, Riboflavin mg, niacin mg, Folate mg, Vitamin B6 mg, Vitamin B12 mcg, Vitamin A mg, Vitamin C mg, Vitamin D mg, Calcium mg, Iron mg.
*Percent Daily Values are based on a 2,000 calorie diet.