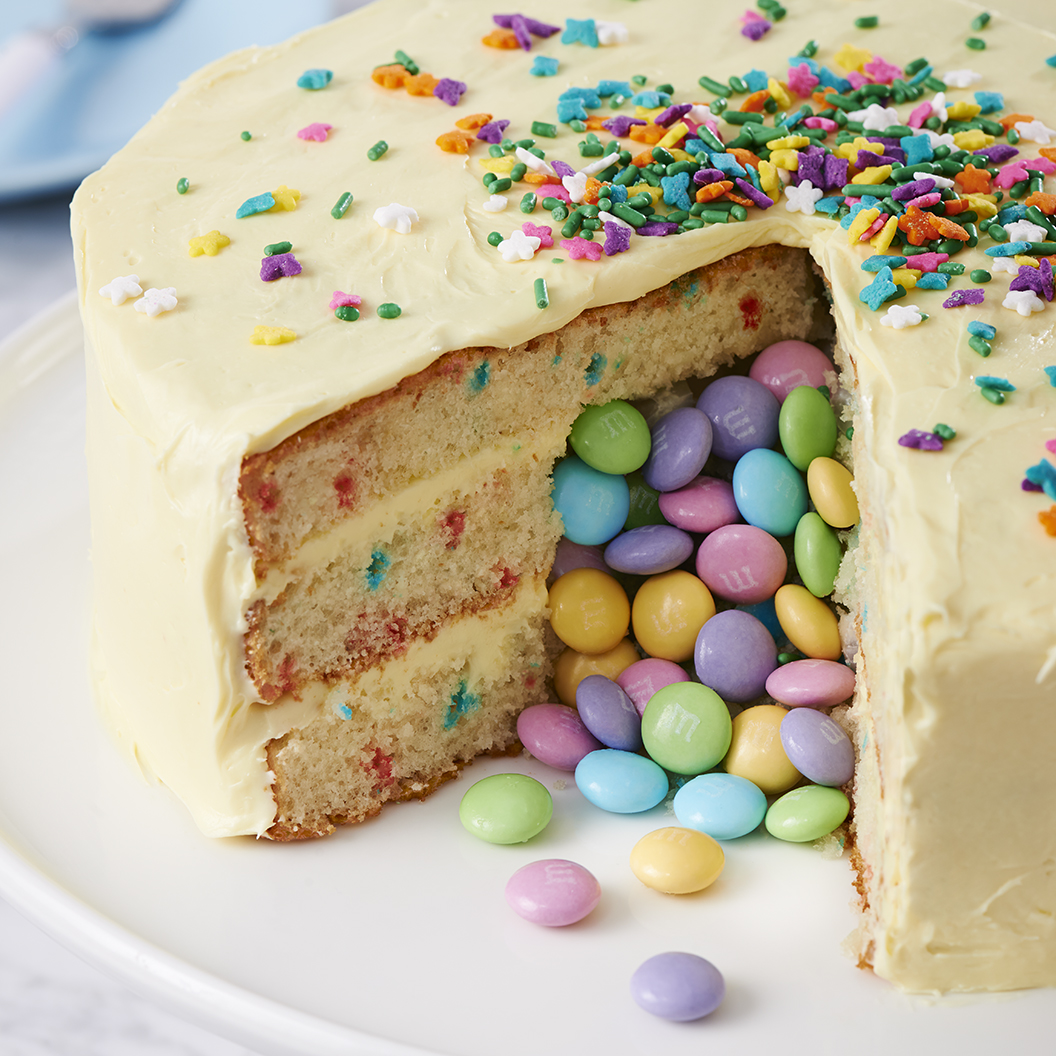 Candy Surprise Easter Cake
---
INGREDIENTS
PREPARATION DIRECTIONS
Step 1
PREPARE 3 (8-inch) round cake pans. Prepare cake mix batter according to package directions. Bake according to package directions, reducing bake time to 18 to 23 minutes. Cool completely.
Step 2
CUT a 3-inch circle in the center of 2 cake layers using a long serrated knife. Remove cake from centers leaving a 3-inch diameter hole. Place 1 cake layer on serving plate, rounded side down. Spread top with frosting. Top with second cake layer. Spread top with frosting. Fill center hole with M&M"s. Top with remaining cake layer, round side up.
Step 3
FROST top and sides of cake with remaining frosting. Sprinkle with candy bits from frosting. Decorate with additional M&M"s, as desired.
Nutritional Information Per Serving
Serving Size (1/16 of recipe), Calories 400 (Calories from Fat 160), Total Fat 17g (Saturated Fat 7g, Trans Fat g), Cholesterol 35mg, Sodium 250mg, Total Carbohydrate 59g (Dietary Fiber 1g, Sugars 46g), Protein 2g, Potassium mg, thiamine mg, Riboflavin mg, niacin mg, Folate mg, Vitamin B6 mg, Vitamin B12 mcg, Vitamin A mg, Vitamin C mg, Vitamin D mg, Calcium mg, Iron mg.
*Percent Daily Values are based on a 2,000 calorie diet.