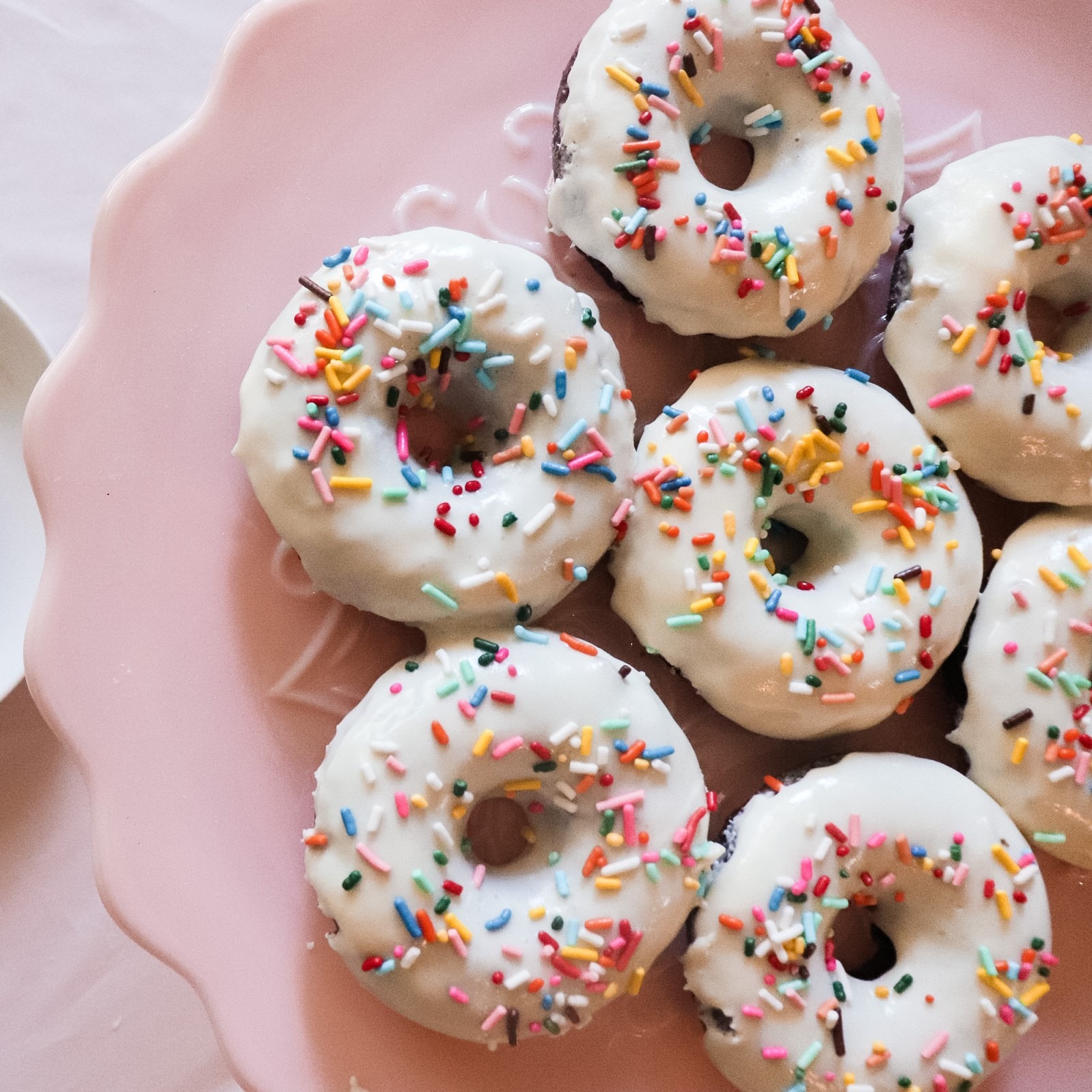 Funfetti® Brownie Donuts
---
INGREDIENTS
PREPARATION DIRECTIONS
Step 1
HEAT oven to 350°F. Spray a 6-cavity donut pans with non-stick cooking spray and set aside.
Step 2
Prepare brownie mix according to package instructions using oil, water, and eggs. Spoon brownie batter evenly into prepared donut pan. Fill the pans to about 1/8th from the top.  
Step 3
Bake at 350°F for 18-20 minutes or until toothpick inserted comes out clean. Remove from oven and allow donuts to cool in pan for 2-3 minutes, then transfer to a wire rack and cool completely.
Step 4
Once cooled, move donuts to parchment paper. Pour frosting into a small microwave-safe bowl. Microwave on high for 30-45 seconds, stirring every 10 seconds until it is loose. Add milk and stir until well combined. Drizzle over donuts; coat completely. Top with sprinkles. Let sit for a few minutes for frosting to firm up.
Nutritional Information Per Serving
Serving Size (1 brownie (224g)), Calories 890 (Calories from Fat ), Total Fat 39g (Saturated Fat 10g, Trans Fat 0g), Cholesterol 60mg, Sodium 410mg, Total Carbohydrate 126g (Dietary Fiber 0g, Sugars 100g, Includes 97g Added Sugars), Protein 5g, Potassium 308mg, thiamine mg, Riboflavin mg, niacin mg, Folate mg, Vitamin B6 mg, Vitamin B12 mcg, Vitamin A mg, Vitamin C mg, Vitamin D 1mg, Calcium 13mg, Iron 3mg.
*Percent Daily Values are based on a 2,000 calorie diet.