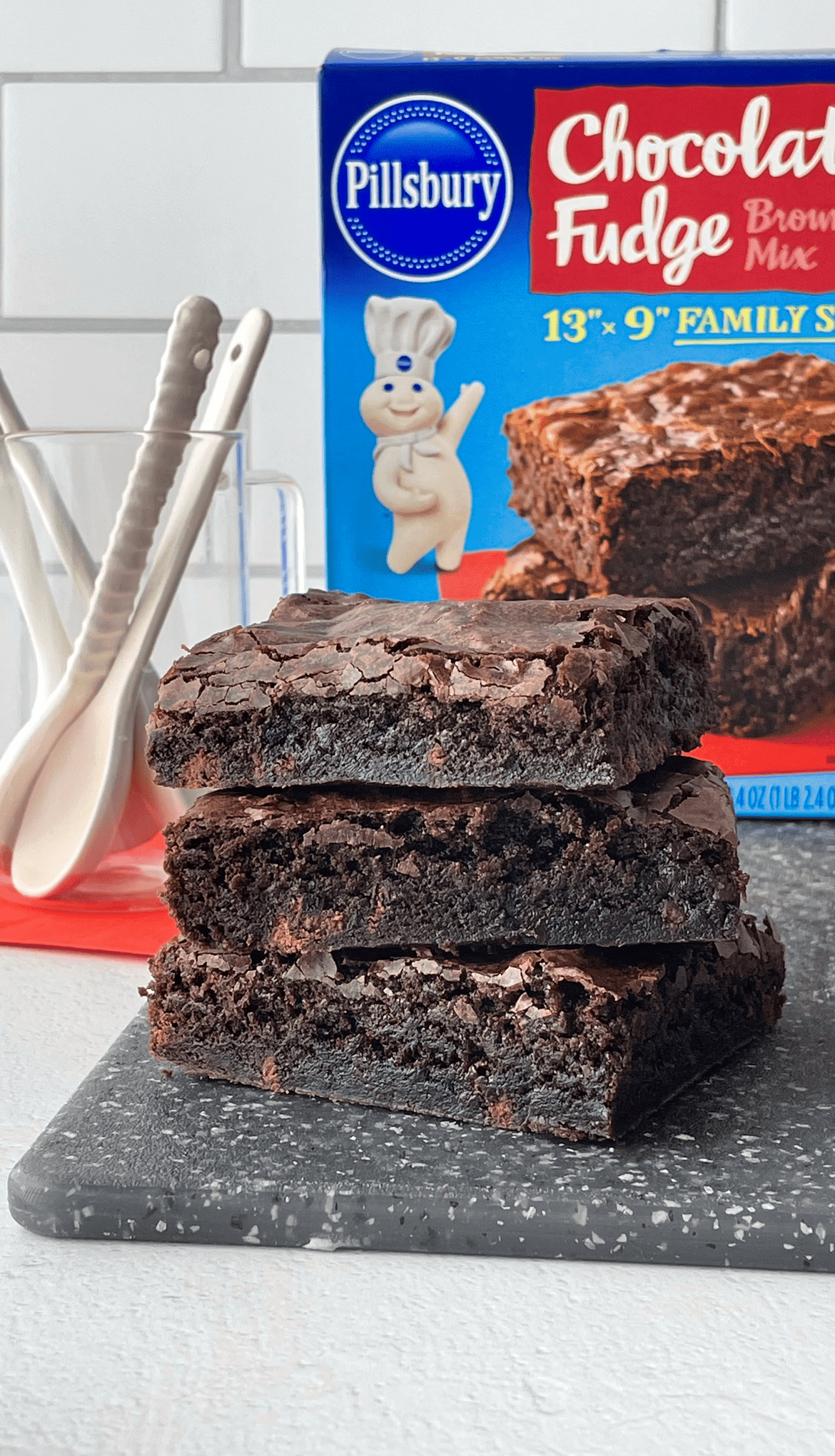 Extra Gooey Brownies Recipe
---
INGREDIENTS
PREPARATION DIRECTIONS
Step 1
Preheat oven to 325 degrees and line a brownie pan with parchment paper. 
Step 2
Combine brownie mix, egg, oil and water. Fold in mini chocolate chips. 
Step 3
Bake brownies until a toothpick comes out clean. 
Nutritional Information Per Serving
Serving Size (1 brownie ), Calories (Calories from Fat ), Total Fat g (Saturated Fat g, Trans Fat 0g), Cholesterol mg, Sodium mg, Total Carbohydrate g (Dietary Fiber g, Sugars g), Protein g, Potassium mg, thiamine mg, Riboflavin mg, niacin mg, Folate mg, Vitamin B6 mg, Vitamin B12 mcg, Vitamin A mg, Vitamin C mg, Vitamin D mg, Calcium mg, Iron mg.
*Percent Daily Values are based on a 2,000 calorie diet.