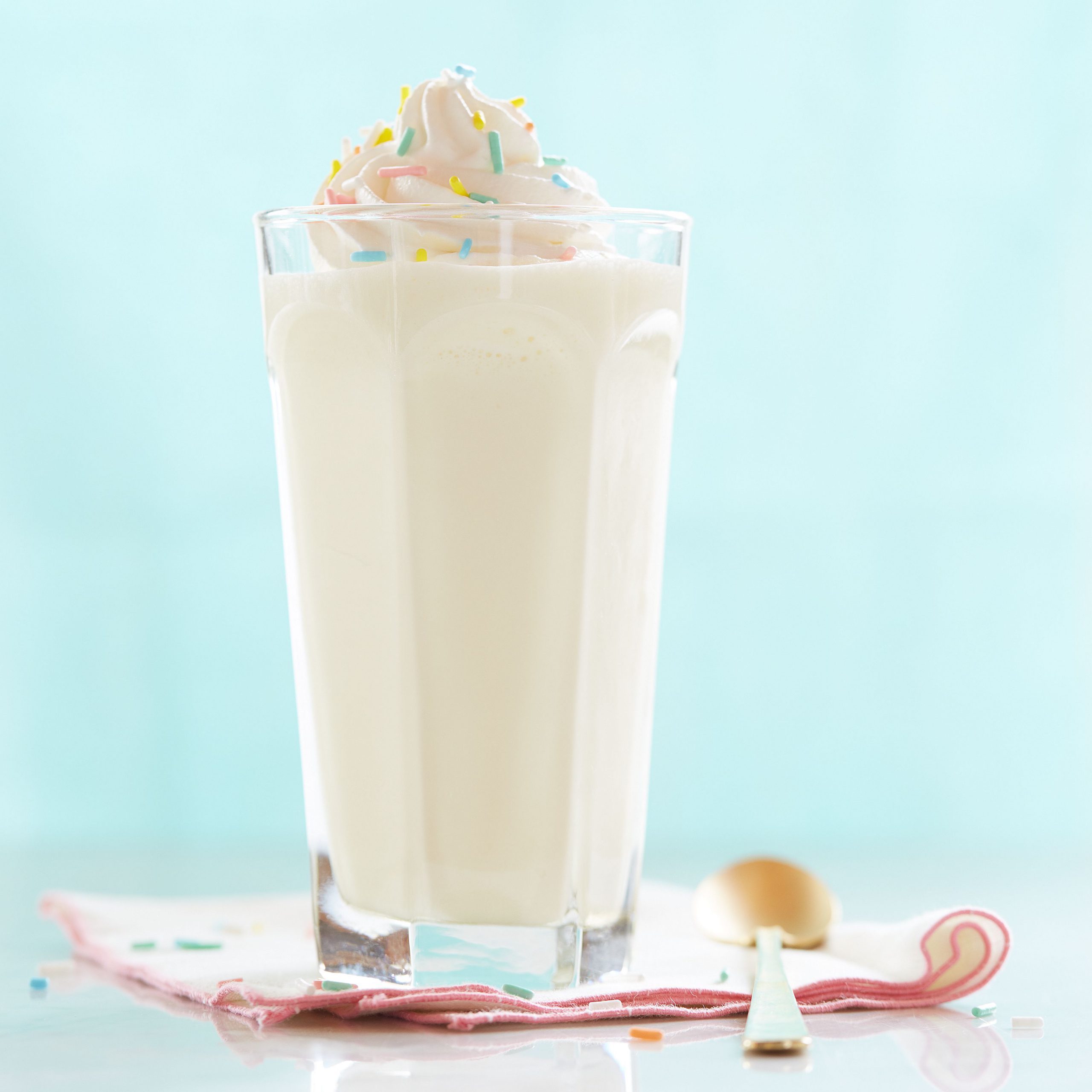 Funfetti® Fluffy Frost® Milkshake
---
INGREDIENTS
PREPARATION DIRECTIONS
Step 1
PLACE ice cream, frosting and milk in blender container. Cover and process until smooth.
Step 2
POUR into 2 (8 oz.) glasses. Top with whipped cream, if desired. Sprinkle with candy bits from frosting. Serve immediately.
Nutritional Information Per Serving
Serving Size (1/2 of recipe), Calories 450 (Calories from Fat 210), Total Fat 23g (Saturated Fat 13g, Trans Fat g), Cholesterol 65mg, Sodium 170mg, Total Carbohydrate 55g (Dietary Fiber 1g, Sugars 50g), Protein 7g, Potassium mg, thiamine mg, Riboflavin mg, niacin mg, Folate mg, Vitamin B6 mg, Vitamin B12 mcg, Vitamin A mg, Vitamin C mg, Vitamin D mg, Calcium mg, Iron mg.
*Percent Daily Values are based on a 2,000 calorie diet.