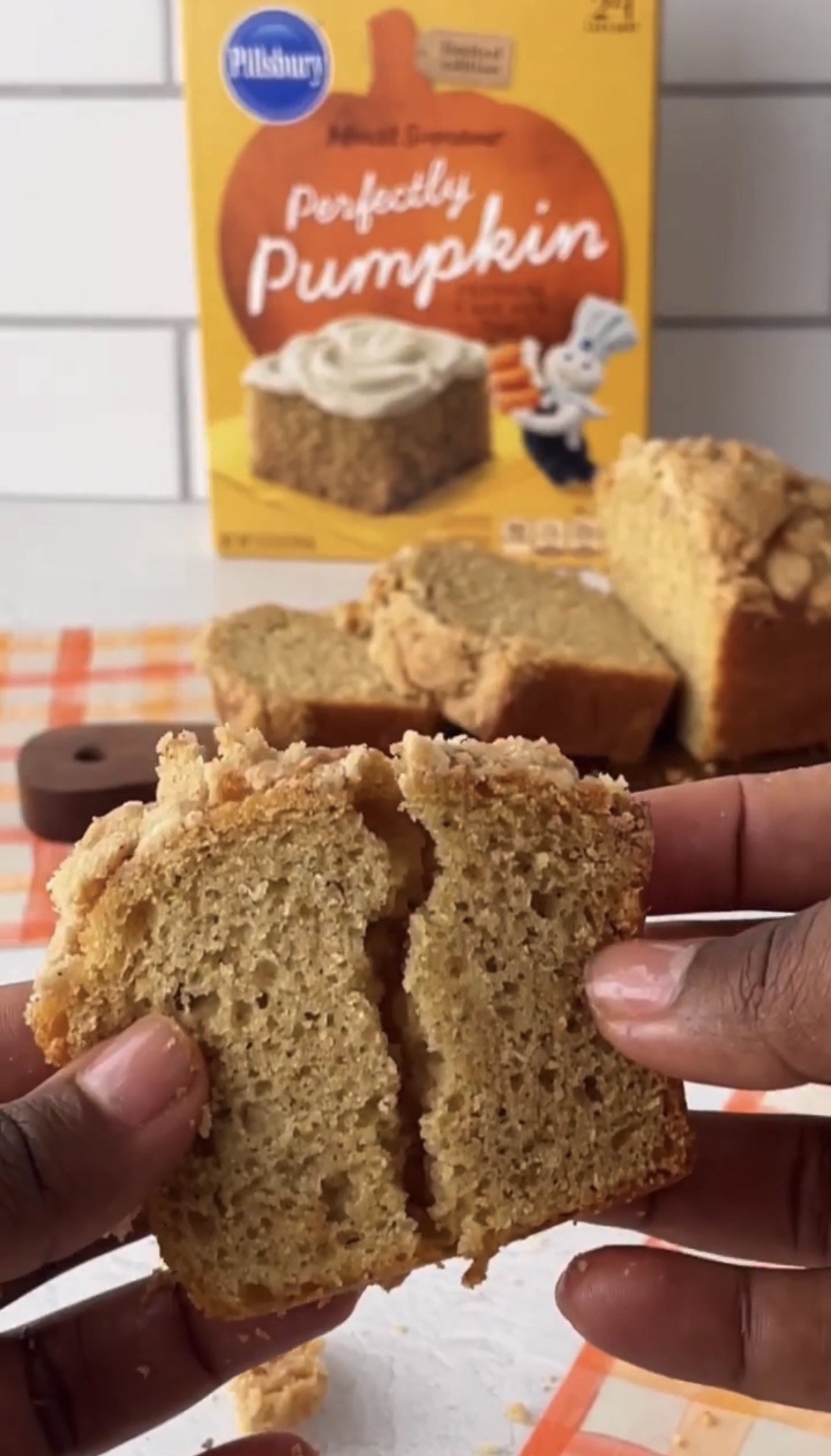 Pumpkin Loaf Recipe
---
INGREDIENTS
PREPARATION DIRECTIONS
Step 1
Preheat your oven to 350°F.. Line your loaf pan with parchment paper and spray with baking spray. 
Step 2
Melt butter and let it cool. Then mix in the brown sugar, granulated sugar, pumpkin pie spice, salt and flour. Mix until you have a loose crumble. 
Step 3
Mix cake mix according to the directions on the box. 
Step 4
Pour cake mix into loaf pan and top with the streusel. Bake until tooth pick comes out clean.
Nutritional Information Per Serving
Serving Size (1 Slice), Calories (Calories from Fat ), Total Fat g (Saturated Fat g, Trans Fat g), Cholesterol mg, Sodium mg, Total Carbohydrate g (Dietary Fiber g, Sugars g), Protein g, Potassium mg, thiamine mg, Riboflavin mg, niacin mg, Folate mg, Vitamin B6 mg, Vitamin B12 mcg, Vitamin A mg, Vitamin C mg, Vitamin D mg, Calcium mg, Iron mg.
*Percent Daily Values are based on a 2,000 calorie diet.