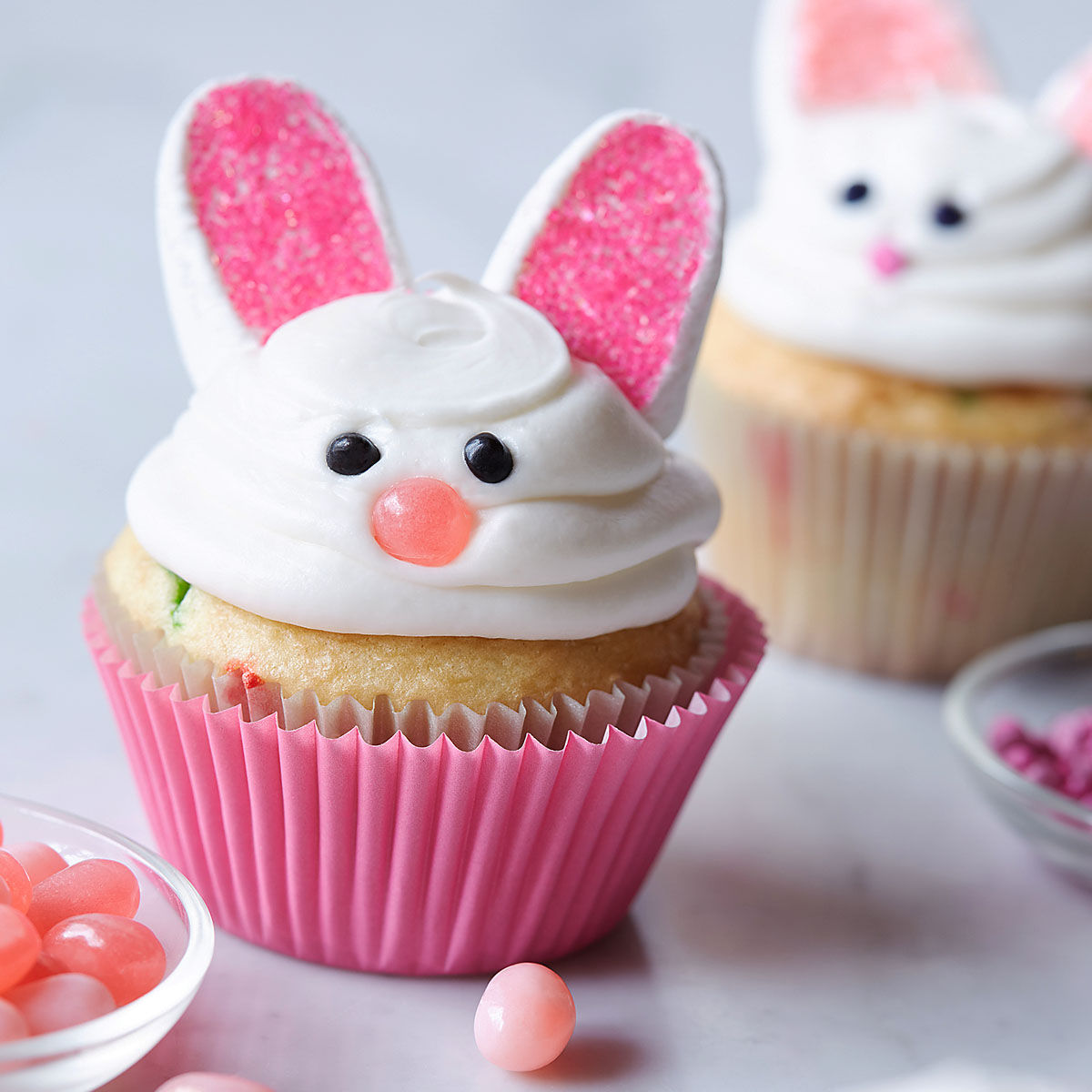 Happy Bunny Cupcakes
---
INGREDIENTS
PREPARATION DIRECTIONS
Step 1
PREPARE cake mix according to package instructions using water, oil and eggs to make 24 cupcakes. Cool completely.
Step 2
PLACE frosting in large decorating bag fitted with round tip with wide round opening. Pipe a 1 3/4-inch diameter mound of frosting on top of each cupcake.
Step 3
CUT each marshmallow in half diagonally into 2 pieces. Dip cut side of each piece into pink sugar to coat. Place on cupcakes, sugar side up, to resemble ears.
Step 4
INSERT one jelly bean into each frosting mound to create noses. Use clean tweezers to place black sprinkles to create eyes.
Nutritional Information Per Serving
Serving Size (1 cupcake of 24), Calories 210 (Calories from Fat 80), Total Fat 9g (Saturated Fat 3g, Trans Fat g), Cholesterol 30mg, Sodium 190mg, Total Carbohydrate 32g (Dietary Fiber g, Sugars 23g), Protein 1g, Potassium mg, thiamine mg, Riboflavin mg, niacin mg, Folate mg, Vitamin B6 mg, Vitamin B12 mcg, Vitamin A mg, Vitamin C mg, Vitamin D mg, Calcium mg, Iron mg.
*Percent Daily Values are based on a 2,000 calorie diet.