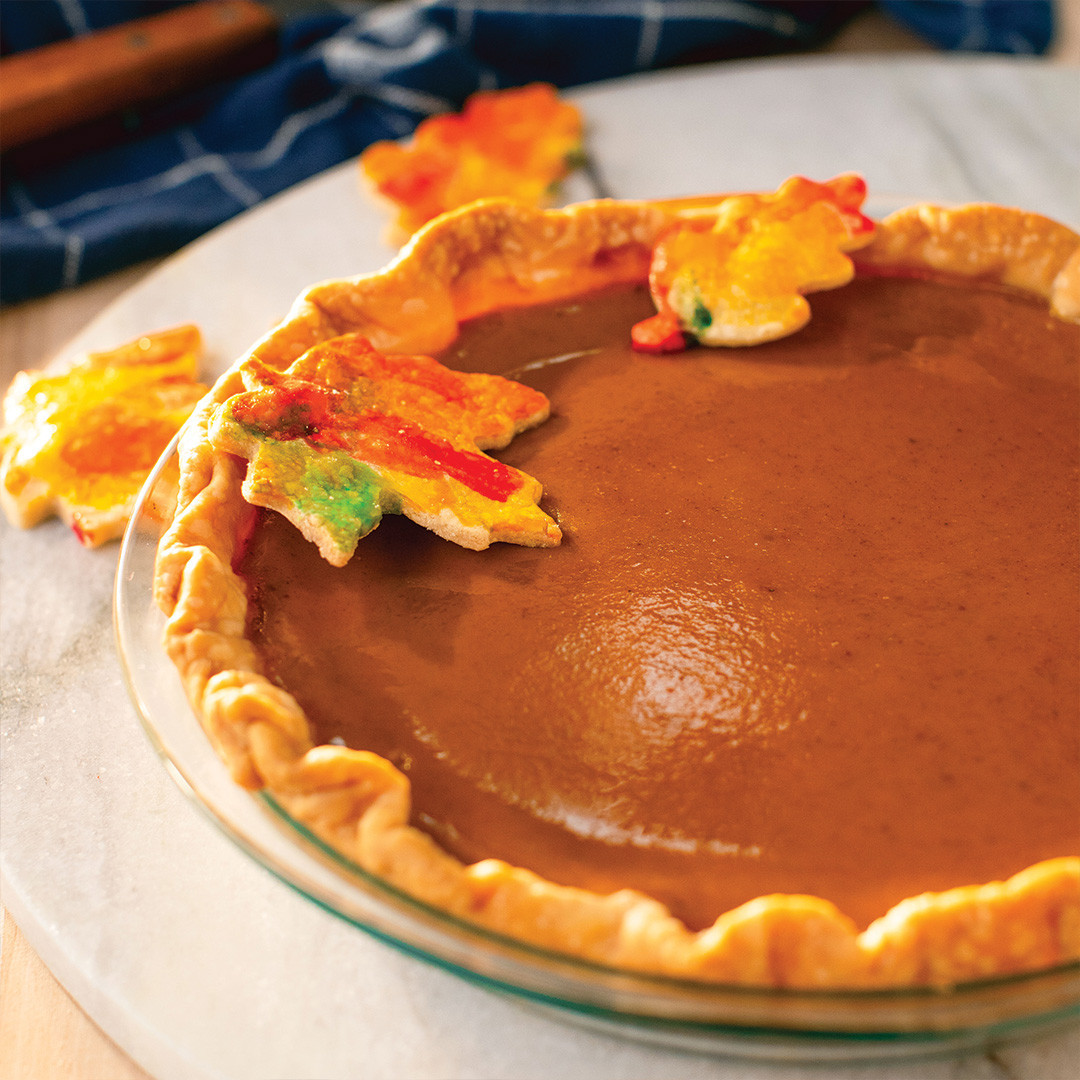 Pillsbury Perfect Pumpkin Pie Filling
---
INGREDIENTS
4 cups pumpkin puree
1 1/3 cup evaporated milk
4 eggs
½ teaspoon vanilla extract
¾ cup granulated sugar
¾ cup packed dark brown sugar
¼ teaspoon salt
1 tablespoon ground cinnamon
½ teaspoon ground cloves
¼ teaspoon ground nutmeg
¼ teaspoon ground ginger
PREPARATION DIRECTIONS
Step 1
In a large mixing bowl, combine all ingredients until well incorporated, pour into prepared pie crust. (Pillsbury Best Perfect Pie Crust)
Step 2
Bake for one hour or until there is slight jiggle in the filling.
Step 3
When the pie is out of the oven and cooled, top with decorated pie toppers.
Nutritional Information Per Serving
Serving Size (1 slice, 1/8 pie *filling only), Calories 280 (Calories from Fat 280), Total Fat 6g (Saturated Fat g, Trans Fat 0g), Cholesterol 105mg, Sodium 160mg, Total Carbohydrate 50g (Dietary Fiber 6g, Sugars 44g), Protein 8g, Potassium 170mg, thiamine 0mg, Riboflavin 0mg, niacin 0mg, Folate 0mg, Vitamin B6 0mg, Vitamin B12 0mcg, Vitamin A 0mg, Vitamin C 0mg, Vitamin D 0mg, Calcium mg, Iron 1.3mg.
*Percent Daily Values are based on a 2,000 calorie diet.