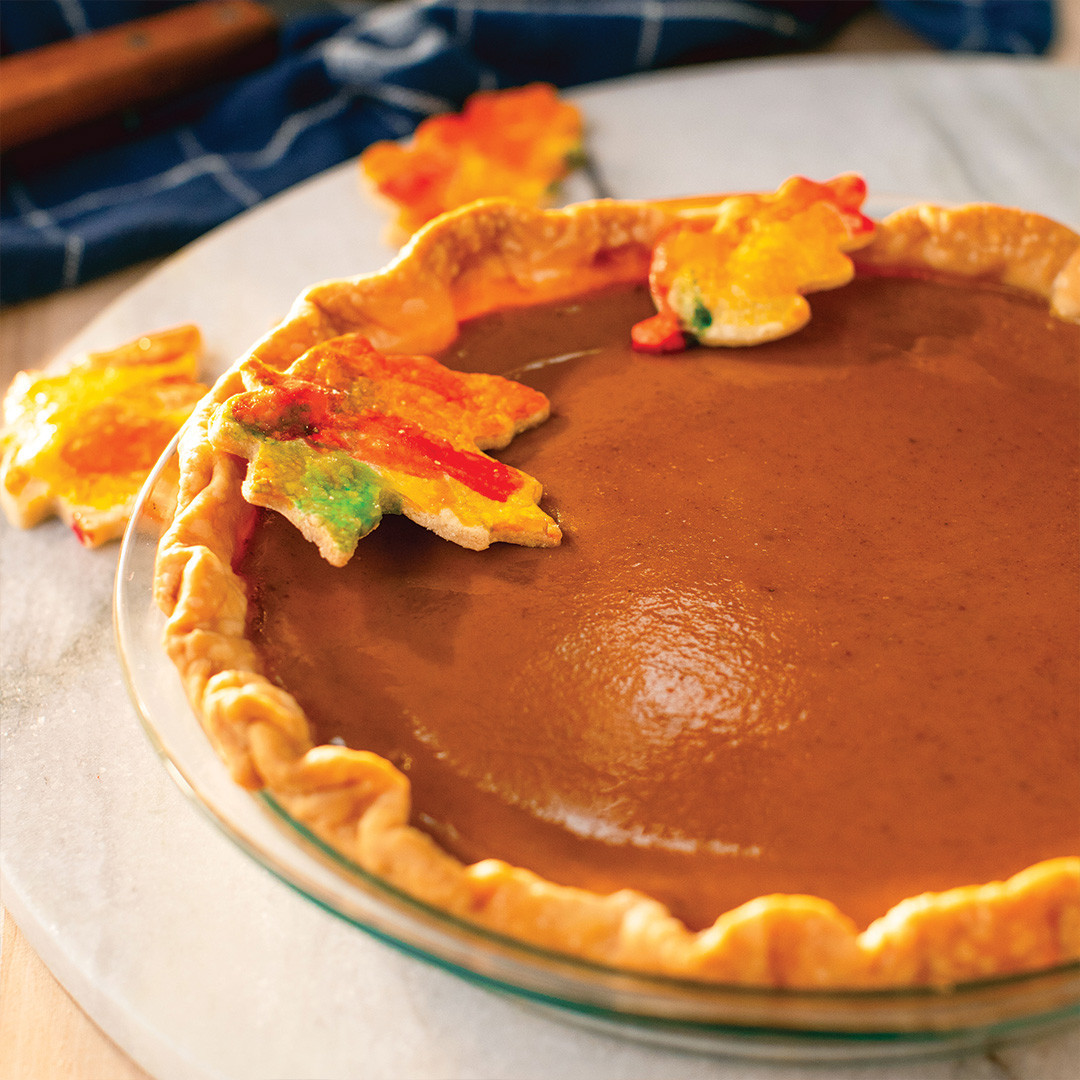 Pillsbury Perfect Sweet Potato Pie Filling Recipe
---
INGREDIENTS
1 1/2 cups pureed sweet potatoes (2-3 roasted) or canned
1/2 cup dark brown sugar
2 eggs
1/4 cup butter, softened
1/4 cup milk
1 teaspoon vanilla
1/4 teaspoon cinnamon
1/4 teaspoon nutmeg
1/4 teaspoon salt
1/4 cup white sugar
PREPARATION DIRECTIONS
Step 1
Combine sweet potatoes, brown sugar, eggs, butter, milk, cinnamon, nutmeg and salt in a large mixing bowl. With stand or hand mixer, mix on medium speed until well combined and smooth, about 3-5 minutes.
Step 2
Pour into pie shell and sprinkle with remaining ¼ cup sugar from Pillsbury Best Perfect Pie Crust recipe.
Step 3
Let stand 15 minutes for sugar to melt into filling while oven heats.
Step 4
Bake for one hour or until there is a slight jiggle in the filling.
Step 5
When the pie is out of the oven and cooled, top with decorated pie toppers.
Nutritional Information Per Serving
Serving Size (1 slice, 1/8 pie *filling only), Calories 200 (Calories from Fat 200), Total Fat 7g (Saturated Fat g, Trans Fat 0g), Cholesterol 60mg, Sodium 260mg, Total Carbohydrate 32g (Dietary Fiber 2g, Sugars 24g), Protein 3g, Potassium 170mg, thiamine 0mg, Riboflavin 0mg, niacin 0mg, Folate 0mg, Vitamin B6 0mg, Vitamin B12 0mcg, Vitamin A 0mg, Vitamin C 0mg, Vitamin D 0mg, Calcium mg, Iron 0.7mg.
*Percent Daily Values are based on a 2,000 calorie diet.